Instructional Series
Welcome to the English medium literacy instructional series teaching and learning resources for years 1 to 8.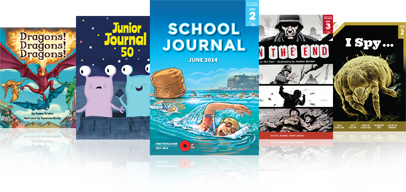 Gold
Purple
Blue
Red
Green
Yellow
Orange
Turquoise
Magenta
English
Social Sciences
Science
Health and Physical Education
Technology
The Arts
Mathematics and Statistics
Learning Languages
Nature of science
Living world
Nature of technology
Statistics
Geometry and Measurement
Planet Earth and beyond
Technological knowledge
Physical world
Material world
Number and Algebra
Technological practice
Gather and interpret data
Use evidence
Critique evidence
Engage with science
Interpret representations
Articles
Stories
Poems
Plays
Activity
Comic
Māhuri | Sapling
Kākano | Seed
Tupu | Seedling
Tense
Vowel digraphs
Complex morphemes
Consonant digraphs
Consonant patterns
Initial and final blends
Long vowels
Short vowels
Single consonants
/content/search?SearchText=&SubTreeArray[]=22574
Search results
1137 items - Showing 1101 - 1110
Phonics Plus book overview Māhuri | Sapling

These overviews give the order in which the books should be used and identify focus sound sequences, target decodable words using the focus sounds, and the new high utility words for each book.

Download the PDF Book Overview for the Māhuri | Sapling books. 

Your browser does not support the audio element.

Hui Te Rangiora: The Navigator

by Sandy Morrison 

Long before the tūpuna of Māori settled in Aotearoa, people sailed across the Pacific Ocean using their knowledge of the stars and nature to find their way. One of those people was Hui Te Rangiora. Nearly 1,500 years ago, he made an amazing journey deep into Te Tai Uka a Pia (the Southern Ocean), where nobody had ever been before. 

Oriori

by Ariana Tikao 

People sing oriori to babies as the babies are growing inside their mothers. They also sing them during birth to help keep the mother and the baby relaxed. Later on, oriori can be used as lullabies. Oriori help pass on values and knowledge about te ao Māori. They do this through place names, whakapapa, and stories about the baby's whānau. Oriori often include the hopes and dreams of the whānau for the baby. 

Tō Mātou Wāhi – Our Place

by Donna Reader, Principal, Fox Glacier Weheka School

Fox Glacier Weheka School is a small, rural kura. You'll find it in the middle of South Westland. The school has only fourteen students. Some of them live near Fox Glacier Te Moeka o Tūawe, but others live at Bruce Bay Mahitahi. The Bruce Bay Mahitahi students have to travel for over an hour to get to school.

Māui at Mahitahi

by Susan Wallace 

Do you know who Māui is? If you ask people this question, most will reply "Yes". But then, if you ask them to tell you more about Māui, it's likely that each person will describe him differently. They might say Māui is a demi-god, a hero, a trickster, a rascal, their tipuna, or "that guy The Rock played in Moana". For South Westland iwi Kāti Māhaki ki Makaawhio, Māui is a great Polynesian explorer who did many good things for his people.

Out of the Wild

by Matt Comeskey 

When did the chicken cross the road? Probably about eight thousand years ago – no joke! That's when some scientists think chickens were first domesticated. What about dogs, cats, and other animals? When did they start living with people. And why? 

Piki Kōtuku

by Ariana Tikao

Taku piki kōtuku e, ka tau mai koe i hea? I rere mai i tūārangi, i Rangiātea. Ehara i te mea poka noa tō taenga mokorea. 

My rare feather plume, where are you from? You flew in from far away, from Rangiātea. Your arrival at this time is not by chance. 

My Poppa

by Nathan Swain, year 3, Puni School; illustration by Leilani Isara

My Poppa is special to me. We share the same middle name, and it is Murray. I am the third generation to have the name Murray — it is my uncle's middle name, too. 

Your browser does not support the audio element.

Hidden Talent

by Maria Samuela 

Annie is feeling envious of her siblings – they each have a special talent. (Kana is artistic, Juanita can sing, and rugby-playing Jackson has been made props manager for the upcoming talent quest.) The family says their talents must be inherited from their ancestors. Annie doesn't think she has any special talents. However, on the night of the talent quest, disaster looms when the power supply goes out.