Instructional Series
Welcome to the English medium literacy instructional series teaching and learning resources for years 1 to 8.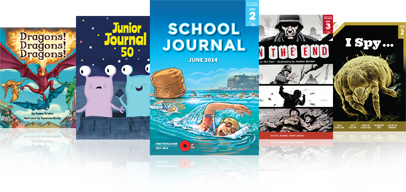 Junior Journal & CHAPTERS
CHAPTERS
The CHAPTERS series is designed to support students in year 3 make the transition to reading longer texts. 
CHAPTERS give students the opportunity to read real chapter books, build reading stamina, and develop confidence and motivation for independent, personal reading.
Students in year 3 are likely to be reading at a range of levels on the colour wheel. The teacher support material that accompanies the books provides suggestions for how to vary the level of support so that all students can read and enjoy these books. 
For information and support about early chapter book reading:
Junior Journal
The Junior Journal is an instructional reading series for students who are working at early level 2 in the New Zealand Curriculum and reading Ready to Read texts at Purple and Gold.
The Junior Journal supports students to make the transition from individual Ready to Read texts to reading the Curriculum level 2 School Journal. Texts in the Junior Journal have fewer illustrations and denser text layouts to prepare students for reading longer texts. Junior Journal builds on students' previous learning, encouraging fluent and independent reading behaviours on longer and more complex texts and providing opportunities to learn across the curriculum.