Instructional Series
Welcome to the English medium literacy instructional series teaching and learning resources for years 1 to 8.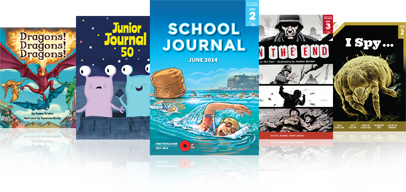 English
Science
Health and Physical Education
Social Sciences
Mathematics and Statistics
Technology
Nature of science
Material world
Living world
Physical world
Planet Earth and beyond
Statistics
Gather and interpret data
Critique evidence
Engage with science
/content/search?SearchText=water quality&SubTreeArray[]=22574
Search results
36 items - Showing 1 - 10
Talking to the River

by Clare Knighton

"Talking to the River" tells the story of a farmer and a group of engineering and computing students from Victoria University of Wellington who collaborate to gather data about river pollution and publicise it. River pollution is a topical issue, and "Talking to the River" provides an example of people dedicated to making a difference. The article explains the impact cows can have on rivers and the importance of being able to accurately measure levels of river pollution. The university students overcome several challenges to create a prototype monitoring device that is fit for purpose. The reach of the project is extended exponentially by creating an app that tracks river improvements and allows users to upload photos to a website.

Your browser does not support the audio element.

The Water Slide

by Jane Buxton

illustrated by Scott Pearson

In this simple but action-packed story, a child describes her experience of playing on a water slide with her dad, including her attempt to involve the family cat. 

Come and Meet the Water Whānau

by Kerrin P. Sharpe

This poem links to "Our Blue Planet" in SJ L2 Nov 2019, showing how a topic can be approached in various ways in different genres. The poem takes the form of an invitation, with a series of headings and lists of single words or two words relating to those headings.

Testing the Waters

by Bronwen Wall

How clean is the water in your river? Scientists are testing the health of the Maitai River. Find out what data they collect and what can be done to make our rivers cleaner and healthier for everyone.

Water Worries

by Rachael McMillan

"Water Worries" combines explanations and persuasive arguments in a report that describes the serious water issues we face in New Zealand. The addition of a short procedural text tells how to make a water harvester at home.

Your browser does not support the audio element.

Our Blue Planet

by Bronwen Wall

Water is the basis of life on Earth. It's everywhere, and it's familiar to all students. However, many students will not be aware of how water changes form. The text provides an introduction to this aspect of chemistry and introduces aspects of the water cycle, which they will explore further when they are working at level 3 of The New Zealand Curriculum.

Pirate Crew

by Alan Bagnall

illustrations by Philip Webb

Pipiana and her brother pretend to be pirates when their uncle takes them out fishing. But when the boat breaks down, they have to quickly become mechanics. The theme of water safety underlies this otherwise light-hearted text. The humour at the end could elude some students if they can't follow the shift from pirate story to mechanic story and back again. 

Gold 2

Power

by Alex Taylor

Where does power come from? Starting with some familiar electrical structures, the article traces the source of the power needed to charge an electric toothbrush. It follows the journey back from the power outlet in the wall, through roadside structures and transmission lines, to the waters of Lake Taupō. 

Hoiho

Hoiho (a yellow-eyed penguin) is being pursued by a seal, and in this dramatic poem, the writer urges Hoiho to move fast and escape. Neither creature can move as well on land as they can in the water, and the descriptive, dramatic language, with frequent repetition of similar sounds, conveys a vivid image of the desperate "Wibble wobble, flip flop" pursuit. This example of a native bird in danger provides a thematic link to "Catching Mustelids" in the same Journal.