Instructional Series
Welcome to the English medium literacy instructional series teaching and learning resources for years 1 to 8.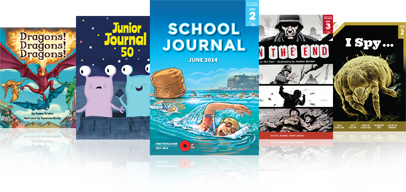 English
Mathematics and Statistics
The Arts
Science
/content/search?SearchText=maths&SubTreeArray[]=22574
Search results
5 items - Showing 1 - 5
A Mugging in Maths

by Cassandra Tse, illustrations by Josh Morgan

This classroom mystery is solved by Ruby, a student who loves detective novels and who has honed her skills through reading. The author delights in mysteries and plays – and works both forms to their advantage.

Maths Craft

This article takes a playful, creative approach to pure mathematics, guiding readers through craft activities that let them explore the properties of Möbius strips and mathematical knots.

The Bat That Walks on the Ground

by Marlene Bennetts

Who knew that a bat could scuttle across on the ground like a mouse? This short article explains that, like the kiwi, bats didn't need to escape predators before people arrived in New Zealand. The lesser short-tailed bats are able to fly, but they are in danger because of their reduced habitat and the introduction of predators. 

Captain Cook Charting Our Islands

This article describes Captain Cook's first visit to New Zealand where he charted the coastline. It focuses on Cook's abilities as a skilled maker of charts and maps rather than as a great explorer. It also examines the maths involved in Cook's chart making (a perfect, real-life example of maths in everyday life).