Instructional Series
Welcome to the English medium literacy instructional series teaching and learning resources for years 1 to 8.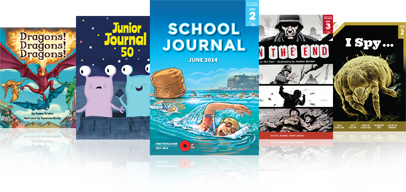 English
Social Sciences
Health and Physical Education
Science
The Arts
Stories
Articles
Poems
Plays
/content/search?SearchText=dogs&SubTreeArray[]=22574&ColourWheelLevel=all&CurriculumLevel=all&ReadingYearLevel=all&LearningArea=all
Search results
24 items - Showing 1 - 10
Your browser does not support the audio element.

Guide Dogs

by Sue Walker

This report describes how guide dogs are trained and how they help blind and visually impaired people.
It provides opportunities for students to identify and summarise main points and to use the information to explain why guide dogs are special.

Purple 1

Dog Training

by Marty Smith

illustrated by Josh Morgan

"Dad would snap at us if we gave the dogs food: Don't feed them at the table! It turns them into beggars!"

Your browser does not support the audio element.

Me and My Dog

by Margaret Mahy

illustrated by Philip Webb

In this poetic text, perfect for reading aloud, a young girl and her dog greet the morning with joy and enthusiasm. Alliterative, lively verbs bounce the text along and provide many opportunities for exploring language.

This title is also available as a NZ Sign Language e-book on  iTunes and  GooglePlay.

"Our Hero" – the Story of George

by Sue Gibbison

"George was a small dog with a lion's share of courage". This article tells the true story of how George bravely risked his life to save five children from an attack by two large, fierce dogs. The injuries he sustained could not be mended and he was put down by a vet, but his story lives on and spread far and wide. 

Best in Show

by Simon Cooke 

Bentley had the same nightmare every night: he was in the Perfect Pedigree Pooch Show. He sat proudly on the stage. His coat shone. His teeth gleamed. 

"Ladies and gentlemen," said the judge. "Winner of best in show is …"

Your browser does not support the audio element.

Kurī

by Priscilla Wehi

illustrations by Spike Wademan

Māori brought the kurī or Polynesian dog with them when they migrated to Aotearoa New Zealand. This article looks at what we know about kurī, their origins, what they were used for, and why they died out. It incorporates traditional stories about the explorers Tāneatua and Īhenga and explains the importance of kurī to early Māori society. "Kurī" is a fascinating but challenging article at this year level, and you may wish to approach it in sections.

Home

by Selina Powell

illustration by Peter Campbell 

"The ants carry crumbs larger than themselves back to their secret tunnels."

Your browser does not support the audio element.

First World War Mascots

by Philippa Werry

Many students will be familiar with the use of mascots by sports teams, but they may be surprised to learn that mascots have also been used in wars. This text describes mascots used by New Zealand soldiers in the First World War. Students may have some awareness of the First World War through Anzac Day commemorations and from events to mark its centenary in 2014.