Instructional Series
Welcome to the English medium literacy instructional series teaching and learning resources for years 1 to 8.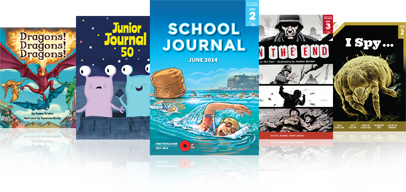 English
The Arts
Social Sciences
/content/search?SearchText=&SubTreeArray[]=22578&CurriculumLevel=4&ReadingYearLevel=all&LearningArea=all&Type=Plays
Search results
9 items - Showing 1 - 9
A Real Steal

by James O'Sullivan

An art gallery has a new exhibition and it's hired a security guard to make sure no one touches the paintings. A visiting art critic has strong opinions about the value of the works, but things start going wrong when a thief enters. The humour in the play comes from the diverse array of characters and their changing opinions on the value of the "art". 

Waiting for Toni

This play is a parody of Waiting for Godot, the classic play by Samuel Beckett in which, famously, nothing happens. In addition to being performed by a group of students, all plays are literacy texts and can be used to explore ideas, language, and dialogue.

The Trial

by Bernard Beckett

In this futuristic tale, readers will be confronted with a situation that has strong parallels with present-day moral dilemmas. "The Trial" provides opportunities for rich discussion about the concept of setting up a "new" society with clear rules and when the rules need to be questioned. 

Much Ado

by Susan Paris

illustrated by Gavin Mouldey

This play introduces students to the fun of Shakespeare, as well as to his conventions and characters. It features a pompous director whose belittling comments are more than matched by the quick-witted responses of his student actors.

The Name Game

by Victor Rodger

Illustrations by Freddy Pearson

Who ever thought a simple game could be so challenging?

The Game

Screenplay by Cassandra Tse, illustrations by Toby Morris

An argument about which TV show to watch quickly turns into something else.

Last Match

by Paul Mason, illustrations by Alex Cara

In 1866, the General Grant was sailing from Australia to London when it was shipwrecked on the one of the Subantarctic Islands. Of the eighty-three people on board, only fifteen made it ashore. A survivor later wrote about how the castaways only had six matches, with five "squandered". The lighting of the last match was a critical moment in their survival.

Like, Share, Subscribe

by Cassandra Tse

illustrations by Jez Tuya

This humorous play is a take on a familiar scenario: thoughtless online behaviour and our sometimes unhealthy relationships with screens. Although grossly exaggerated, Cassandra Tse's point is still relevant, cleverly side-stepping the usual sides by portraying the adults getting it wrong and the kids getting it right.