Instructional Series
Welcome to the English medium literacy instructional series teaching and learning resources for years 1 to 8.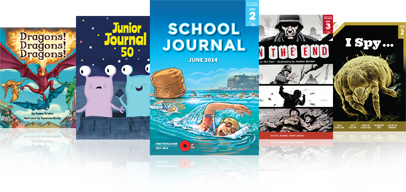 Gold
Purple
Blue
Red
Green
Yellow
Orange
Turquoise
Magenta
English
Social Sciences
Science
Health and Physical Education
Technology
The Arts
Mathematics and Statistics
Nature of science
Living world
Nature of technology
Statistics
Geometry and Measurement
Planet Earth and beyond
Physical world
Technological knowledge
Number and Algebra
Material world
Technological practice
Gather and interpret data
Use evidence
Critique evidence
Engage with science
Interpret representations
Articles
Stories
Poems
Plays
/content/search?SearchText=&SubTreeArray[]=22574
Search results
967 items - Showing 961 - 967
Taranaki Views

by Steph Matuku

"Taranaki Views" is a lengthy article that offers a range of perspectives on Taranaki Mounga. ("Mounga" is a Taranaki iwi pronunciation and spelling; it's spelt "maunga" by most other iwi.) The text is written in two parts, the first presenting historical and geographical information about the mounga and incorporating the views of scientists and mana whenua. The second part is based on interviews with local people and focuses on what the mounga means to them.

Your browser does not support the audio element.

The Story of Taranaki

by Hone Rata, illustrations by Taupuruariki Whakataka Brightwell

This traditional story, known by many iwi in the Taranaki area, tells how Mount Taranaki was once called Pukeonaki and stood in the centre of the North Island, close to Mount Tongariro. The two mountains fought over Pihanga, a nearby mountain. Tongariro won and Pukeonaki left in anger and grief, travelling to his present position and forming the Whanganui River on the way. The people who came to live in the region later named him Taranaki.

Your browser does not support the audio element.

Magō!

by Hio Kelemete, illustrations by Vaitoa Baker

This is a humorous, entertaining story based on a true event. It provides examples of characterisation and dialogue as well as being a model for imaginative writing. This is a Pacific text. It provides a chance for Tokelauan and other Pacific students to see themselves and their culture reflected in the Journal.

Come and Meet the Water Whānau

by Kerrin P. Sharpe

This poem links to "Our Blue Planet" in SJ L2 Nov 2019, showing how a topic can be approached in various ways in different genres. The poem takes the form of an invitation, with a series of headings and lists of single words or two words relating to those headings.

Your browser does not support the audio element.

Lavalava

by Lino Nelisi

illustrations by Elspeth Alix Batt

In this personal report, Sofi, a girl from Niue, talks about her family and when they wear lavalava.