Instructional Series
Welcome to the English medium literacy instructional series teaching and learning resources for years 1 to 8.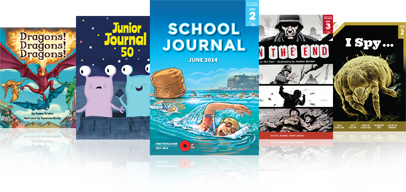 English
Social Sciences
Science
Health and Physical Education
The Arts
Technology
Mathematics and Statistics
Stories
Articles
Poems
Plays
/content/search?SearchText=&SubTreeArray[]=22578&CurriculumLevel=all&ReadingYearLevel=5&LearningArea=all&Type=all
Search results
74 items - Showing 51 - 60
Dog Training

by Marty Smith

illustrated by Josh Morgan

"Dad would snap at us if we gave the dogs food: Don't feed them at the table! It turns them into beggars!"

Wild Things

by Renata Hopkins

illustrated by Daron Parton

"But it wasn't a mouse that woke us. It was another noise. It sounded as though someone with asthma was choking on a mouthful of cornflakes right outside my window. I froze."

New New Zealanders

by Adrienne Jansen

illustrated by Adrian Heke

This article introduces readers to a family who have escaped war-torn countries in the Middle East and have now embraced the freedom and safety that New Zealand offers. However, settling as refugees has its own challenges. We learn about the reasons the Kaka family had to move from Iraq to Syria, on to Lebanon, and then to New Zealand.

The Fantail

by Steph Matuku

illustrated by Daron Parton

"It was the holidays. My sister Jojo and I were at our cousin Piri's house. We weren't doing much, just sitting around in Piri's bedroom listening to music and arguing about everything and nothing – when this thing flew in through the open window."

The Village Beach

by Tanya Muagututi'a

illustrated by Josh Morgan

"We won't be able to hang out here much longer... There's a new building coming"

Balancing Act

by Tricia Glensor

For the past four years, Stavros Kyriakides has created sculptures along Wellington's wild and windy south coast. His artworks are distinctive. They use only natural materials – and there's no glue, nails, wire, or concrete holding them together. Instead, Stavros relies on the laws of physics.

Plenty of Room

by Sarah Johnson

illustrated by Dylan Horrocks

The story of a girl adjusting to life with a new sibling. "Sometimes I just want to be alone. Know what I mean? It's good. Gives you a chance to think. I don't like hanging out with other people all the time. I need space. So you can imagine how I feel when Dad tells me Sharon's having a baby."  

Sharks

by Alison Ballance

illustrated by Gavin Mouldey

This article provides information on sharks, focusing particularly on sharks found in New Zealand waters such as great white, rig, and deep-sea sharks.

Ancestors

by Simone Kaho

illustrated by Leilani Isara

"It was our first night camping with Dad, and we'd just finished eating a big pile of pipi. Dad sat back, happy. He likes it when we eat things from the sea."