Instructional Series
Welcome to the English medium literacy instructional series teaching and learning resources for years 1 to 8.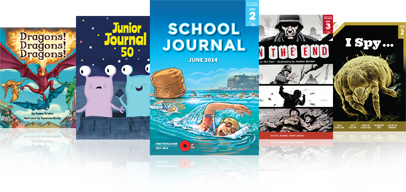 Gold
Green
Purple
Blue
Turquoise
English
Social Sciences
Science
Health and Physical Education
Technology
The Arts
Mathematics and Statistics
Nature of science
Living world
Planet Earth and beyond
Material world
Nature of technology
Physical world
Geometry and Measurement
Statistics
Technological knowledge
Use evidence
Engage with science
Critique evidence
Gather and interpret data
Stories
Articles
Poems
Plays
/content/search?SearchText=climate change&SubTreeArray[]=22574&ColourWheelLevel=all&CurriculumLevel=all&ReadingYearLevel=all&LearningArea=all
Search results
149 items - Showing 41 - 50
How to be Normal

by Annaleese Jochems

illustrated by Adele Jackson

"Charley's at the old playground, sitting on the bottom of the slide and concentrating. When the bell rings, she'll walk back to class – but first, she'll wait till at least half the other kids have done the same. She's improving herself. This week, she's fixing her habit of being back at her desk too soon. It's unnecessary, and it singles her out."

Welcome to Lullo Marnoo

by Victor Rodger

illustrated by Scott Pearson

"When I tell people, especially Pālagi people, that my father is from Sāmoa, they usually ask, "Do you go back?" Weird, right? It's not like I was born in Sāmoa. I was born here, in Christchurch. Aranui, to be exact. One of those suburbs the quake messed up. If I went to Sāmoa, I wouldn't be going back – I'd just be going. But I don't try to explain any of this. It can get complicated."

Little Fisherman

by Sarah Penwarden

illustrated by Caroline della Porta

"It isn't that Haylee hates them. She just likes it better when they're not there: Tom and Tyler, Dayne's boys. They're not exactly her stepbrothers, but close enough."

Dive

by Gina Cole

illustrated by Elspeth Alix Batt

Shelly is forced to brave sea snake infested waters when she drops her phone in the river. As it is Shelly's only way of contacting her Dad back in New Zealand, she has no other option.

The Moa

by Lucy Buchanan

illustrated by Elliemay Logan

Winner of the 2017 Elsie Locke Writing Prize

"The brown-feathered bird stared down, studying her like prey. She wanted to run, to escape the terrifying gaze. The bird stepped back on its large clawed feet, keeping its small eyes on her. Ahorangi felt trapped beneath the glare, as if the bird were suffocating her, as if its claws were already scratching at her throat."

The Village Beach

by Tanya Muagututi'a

illustrated by Josh Morgan

"We won't be able to hang out here much longer... There's a new building coming"

A Gust of Wind

by Sarah Penwarden

illustrated by Rachel Walker and Adam Pryor

In this four-stanza, illustrated poem, Sarah Penwarden uses rich imagery to describe the four seasons. The first-person narrator is a child, and the poem also reflects his or her relationship with grandparents. 

How to Fall

by Whiti Hereaka

illustrated by Rebecca ter Borg

"The rec centre's packed. It's like one big party, but Maia's determined not to enjoy herself. Coming to see Aunty Emz's derby game had been Mum's idea. They needed a break from unpacking, apparently – although Maia's pretty sure of the real reason: they needed a break from each other."