Instructional Series
Welcome to the English medium literacy instructional series teaching and learning resources for years 1 to 8.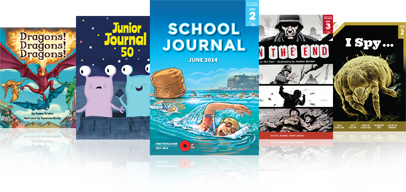 Gold
Purple
Blue
Red
Green
Yellow
Orange
Turquoise
Magenta
English
Social Sciences
Science
Health and Physical Education
Technology
The Arts
Mathematics and Statistics
Nature of science
Living world
Nature of technology
Statistics
Geometry and Measurement
Planet Earth and beyond
Technological knowledge
Physical world
Material world
Number and Algebra
Technological practice
Gather and interpret data
Use evidence
Critique evidence
Engage with science
Interpret representations
Articles
Stories
Poems
Plays
Comic
Activity
Kākano | Seed
Māhuri | Sapling
Tupu | Seedling
Complex morphemes
Consonant digraphs
Consonant patterns
Initial and final blends
Long vowels
Short vowels
Single consonants
Tense
Vowel digraphs
/content/search?SearchText=&SubTreeArray[]=22574
Search results
1104 items - Showing 1021 - 1030
Captain Cook Charting Our Islands

This article describes Captain Cook's first visit to New Zealand where he charted the coastline. It focuses on Cook's abilities as a skilled maker of charts and maps rather than as a great explorer. It also examines the maths involved in Cook's chart making (a perfect, real-life example of maths in everyday life).

City of Bugs

This article follows a science project conducted by students in three Dunedin schools. The topic – investigating which inner city ecosystem supports the most insects and invertebrates – should appeal to most students. The article demonstrates how to conduct a scientific investigation. It also emphasises the importance of communicating your findings so people can take action.

Squawkzilla

Squawkzilla is a giant parrot that lived in New Zealand 19 million years ago. Its bones were dug up in 2008, but it was not correctly identified for another ten years. This article tells the story of Squawkzilla's discovery. It demonstrates how scientists work and how it is possible to make educated guesses about what life used to look like millions of years ago. It shows that scientific "discoveries" often take time and require careful observation and teamwork.

Whakaotirangi and her Kete of Kūmara

This article recounts an important story from the oral tradition of Tainui. It tells of how the iwi's ancestor, Whakaotirangi, brought kūmara and other plants to Aotearoa and describes the techniques she used to plant, grow, and store them. Whakaotirangi's gardens made it possible for Tainui to settle in one place, rather than having to keep moving to seek food. In time, Whakaotirangi's kete of kūmara changed how people live across Aotearoa.

Making Scents

This article follows a class project that students conducted after their teacher challenged them to find out how the smell gets into a scented candle. In the process, they learned about distillation, states of matter, and what it takes to become scientists and technologists.

Te Tapa Ingoa

This article explores how early Māori went about naming and grouping the plants and animals they found around them. It explains what this process reveals about Māori ways of viewing the world and the framework provided by whakapapa. It prompts comparisons with the Linnaean system for naming and grouping organisms and describes an example of Māori and Pākehā working together and drawing on knowledge from both systems.

Trees, Seas, and Soil

This article examines how different processes combine to affect the balance of carbon in the atmosphere. It explains that the increased level of carbon dioxide in the atmosphere is having a huge effect on climate – an effect that can be reduced, as carbon is finite. Carbon sinks, in the form of forests, the ocean, and soils, could help to balance the carbon levels in the atmosphere. However, each form has its own complications. The article concludes that human use of fossil fuels needs to be reduced to protect the carbon sinks around us.