Instructional Series
Welcome to the English medium literacy instructional series teaching and learning resources for years 1 to 8.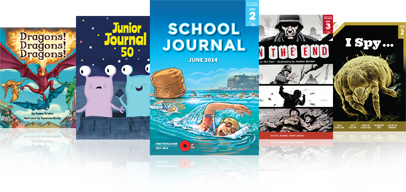 English
Science
Social Sciences
Health and Physical Education
Mathematics and Statistics
Technology
The Arts
Nature of science
Living world
Nature of technology
Statistics
Geometry and Measurement
Material world
Planet Earth and beyond
Technological knowledge
Engage with science
Gather and interpret data
Use evidence
Consonant patterns
Initial and final blends
Long vowels
/content/search?SearchText=sea&SubTreeArray[]=22574&ColourWheelLevel=all&CurriculumLevel=all&ReadingYearLevel=all&LearningArea=all
Search results
35 items - Showing 1 - 10
The Sea Devil

by Paul Mason

illustrated by Kimberly Andrews

"Just beyond the long arm of the wharf, the camp's launch, Pearl, tugged at its mooring. The thought of a big fish jagging on his line quickened James's pace, and it wasn't until he was on the wharf that he saw he was not alone. A dark figure leant against one of the piles – it was one of the Germans, staring at the boat."

Journey on the Sea

by Clare Knighton

"Aotearoa is an island nation with more than 15,000 kilometres of coastline (only nine other countries have more). It's no wonder so many of us love the water. But activities like swimming, surfing, fishing, and sailing all involve risk. On average, more than a hundred New Zealanders drown each year."

Your browser does not support the audio element.

Treasure from the Sea

by Francesca Riley

illustrated by Elspeth Alix Batt 

Treasure from the Sea is based on an actual event. Megan loves to stay with Nan and listen to Nan's stories about the treasures she has collected on her beach walks, but Megan would love to find her own treasure and tell her own story. This narrative describes Megan's holiday quest. She finds several objects but nothing really special until she notices a fish that has become stranded in a sandy stream on the beach. With help, Megan manages to get the fish back to the sea, safe from the hot sun and hungry seagulls. At last, she has her own story of "treasure from the sea".

Purple 1

Sea Science

This article describes a citizen science project carried out by three schools on Aotea Great Barrier Island. Concerned by the amount of marine debris washing up on their beaches, the students partnered with scientists from the University of Auckland to investigate what was happening and to take action to bring about change.

Under the Sea

This article reports on a survey of a 100-metre long rocky reef located 11 kilometres off the Taranaki coast. Students from local high schools are partnering with divers, biologists, engineers, fishers, and local iwi to discover and record the plants and animals that make the reef their home. The article focuses on the survey methods being used and the different technologies involved in each method.

Your browser does not support the audio element.

Seashells

by Feana Tu'akoi

"Seashells" provides information about the shells that can be found on New Zealand beaches. It includes intriguing facts and photographs. This article is linked to two other pieces in this journal: "Super Shells", which describes some ways that people use shells, and "Beach Buddy", a craft activity.

Rising Seas

by Kate Potter

Scientists know that global warming is leading to rising sea levels, but the rate of change and its likely impact are less clear. Scientists investigate what is happening and use the evidence to suggest how we might adapt to the changes.

Your browser does not support the audio element.

Tiakina a Tangaroa

by Jill MacGregor

This article, about a class's science investigation, recounts how the students compare the sea life of a "protected" marine reserve with that at an "unprotected" beach. They discover clear differences and identify the harm people do to the environment by littering. The students raise community awareness of the issue by organising a sponsored parade.