Instructional Series
Welcome to the English medium literacy instructional series teaching and learning resources for years 1 to 8.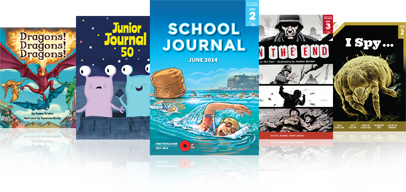 Gold
Purple
Magenta
Yellow
English
Social Sciences
Science
Health and Physical Education
Technology
The Arts
Mathematics and Statistics
Nature of science
Geometry and Measurement
Living world
Planet Earth and beyond
Nature of technology
Physical world
Number and Algebra
Statistics
Technological knowledge
Material world
Technological practice
Engage with science
Gather and interpret data
Interpret representations
Use evidence
/content/search?SearchText=new zealand culture&SubTreeArray[]=22574&ColourWheelLevel=all&CurriculumLevel=all&ReadingYearLevel=all&LearningArea=all
Search results
166 items - Showing 1 - 10
Chinese New Zealanders

by Helene Wong

"Chinese New Zealanders" provides an overview of migration to Aotearoa New Zealand from the 1860s until the present day. The article outlines push-and-pull factors that contributed to various waves of migration, how Pākehā New Zealanders responded to these waves, and adaptations made by Chinese migrants as they adjusted to their new home.

Your browser does not support the audio element.

New Zealand Birds

by Bronwen Wall 

This report describes the characteristics of some endemic New Zealand birds. As well as reading this book for interest or to support specific curriculum topics, you can use it to build students' awareness of the features of non-fiction texts.

#LFH

Audio listing the names of each of the birds followed by its call is available below:

Your browser does not support the audio element.

Pencarrow: New Zealand's First Lighthouse

by Tricia Glensor

New Zealand's coastline has always been a dangerous place for ships and boats. Early Māori knew that. Several traditional stories tell of waka being washed onto rocks in storms. Since the 1790s, when the first Pākehā reached New Zealand, more than 2,300 ships have been wrecked in New Zealand waters.

New New Zealanders

by Adrienne Jansen

illustrated by Adrian Heke

This article introduces readers to a family who have escaped war-torn countries in the Middle East and have now embraced the freedom and safety that New Zealand offers. However, settling as refugees has its own challenges. We learn about the reasons the Kaka family had to move from Iraq to Syria, on to Lebanon, and then to New Zealand.

Life in Aotearoa New Zealand

This article describes the evolutionary development of life in Aotearoa New Zealand and addresses the question of why our flora and fauna are so distinct. It introduces and explains the concepts of evolution and adaptation and offers a brief overview of how the land itself changed over many millions of years.

Pā Tūwatawata and the New Zealand Wars

This article describes the development of pā technology in the nineteenth century, as iwi and hapū defended themselves and their land against invasion. It explains how the basic features of pā technology were adapted in response to invasion by Pākehā – utilising the rich knowledge Māori held about their land.

Your browser does not support the audio element.

Marcus Thomas: New Zealand Caveman

interviewed by Susan Paris  

Marcus Thomas: New Zealand Caveman presents an engaging account of why Marcus took up caving. His passion for caving as a child led him to contact the New Zealand Speleological Society, and he has gone on to explore many of New Zealand's longest and deepest caves. The article is structured as an interview, with the interviewer's questions forming the headings.

Alvin and Me

by Chris Tse

illustrated by Peter Campbell

"A week before Alvin arrived, I got summoned to the principal's office. I was a good kid. I never got into trouble. I was sure I'd done nothing wrong. But still, I couldn't help worrying..."