Instructional Series
Welcome to the English medium literacy instructional series teaching and learning resources for years 1 to 8.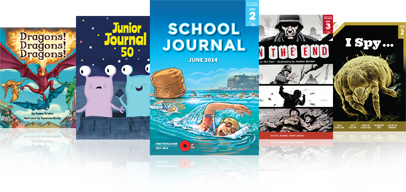 English
Social Sciences
Mathematics and Statistics
Technology
The Arts
Science
Geometry and Measurement
Physical world
Nature of science
Nature of technology
Statistics
Technological knowledge
/content/search?SearchText=financial capability&SubTreeArray[]=22574&ColourWheelLevel=all&CurriculumLevel=all&ReadingYearLevel=all&LearningArea=all
Search results
27 items - Showing 1 - 10
A Sweet Business

by Bronwen Wall

This report explains why and how children at Te Aro School in Wellington set up a money-making honey business. The text has a focus on financial literacy, providing insights into the decisions the students made and the steps they took to make their business a success. 

Your browser does not support the audio element.

Making Money

by Tricia Glensor

This report is about New Zealand money, explaining where our money comes from and how and why the notes and coins have changed over time. It also describes the security features on the banknotes.

Gold 1

Good as Gold

 by James O'Sullivan

Illustrations by Yunie Lee

This play combines sci-fi with humour and provides students with an opportunity to read, enjoy, and perform. A number of abstract financial capability concepts are embedded in the story. 

An Interesting Situation

by Jo Randerson, illustration by Ali Teo

This play links to the concept of financial capability learning. Jo Randerson has created a situation that is humorous and relatable, with a clear context that allows for a careful explanation of credit and interest – and a great twist at the end.

Your browser does not support the audio element.

Take Note

by Tricia Glensor

This article provides information about the images on New Zealand banknotes, using the $5 note as an example. It provides opportunities for students to think critically about what makes the images special to New Zealanders.

Gold 1

Your browser does not support the audio element.

Backyard Chooks

by Susan Paris

Jean loves eating eggs for breakfast, but one morning, there are no eggs left. This engaging article describes how Jean asks her family about getting their own chickens to ensure a constant supply of eggs. The family discussions about the costs and benefits of keeping chickens bring out financial literacy concepts that will be familiar to many students.

The Ants and the Grasshopper

by Dave Armstrong

"It was a cold winter's night. A southerly gale was blowing up from Antarctica. Every creature in the bush was freezing — except the ants. The ants were safe and warm inside their colony, and they had plenty to eat." 

The Ski Trip

by Dave Armstrong

illustrations by Kat Chadwick

"The Ski Trip" relates how Anthony raises money for a class ski trip by working on odd jobs without the company of his best friend, who chooses to make the most of the end of summer by going to the beach and playing on his new bike.

Kiwis in Space

In January 2018, New Zealand became one of only eleven countries that have successfully built and launched a rocket capable of sending satellites into space. This interview with Rocket Lab Avionics Manager Naomi Altman explains the science and technology behind that incredible achievement.