Instructional Series
Welcome to the English medium literacy instructional series teaching and learning resources for years 1 to 8.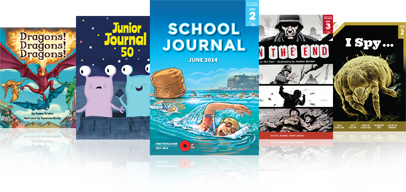 English
Social Sciences
Health and Physical Education
Science
The Arts
Technology
Mathematics and Statistics
Stories
Articles
Poems
Plays
/content/search?SearchText=&SubTreeArray[]=22578&CurriculumLevel=all&ReadingYearLevel=5&LearningArea=all&Type=all
Search results
85 items - Showing 1 - 10
Boy on a Bike

by Bronwen Wall

"Boy on a Bike" is an article that celebrates the determination, focus, and commitment of a boy who sets himself a huge goal: to ride a bike the length of the North Island. The text will be engaging and enjoyable for most students, and it can be used as a spin-off for a variety of practical research projects. The many graphic features provide strong support and keep up the interest as we learn about Mac's reasons for the ride, his preparation, and his dad's support.

Grandparents' Day

by Adrienne Frater

illustrations by Kat Chadwick

For Isla's grandparents, the long trip from Nelson is only the beginning.

Tautai

by Sisilia Eteuati

illustrations by Mose Eteuati

This contemporary story is about a boy and his love of planes, but students will also read about the importance of his name and how a chance meeting helped him gain confidence. Samoan students will identify with Lagi, and all students will enjoy his enthusiasm and excitement as he sets off on his first trip to Sāmoa.

Painting the Town

by Renata Hopkins

After the earthquakes in Christchurch, many public facilities were suddenly not available. The article, "Painting the Town" describes how artists have provided people with other ways of experiencing the city by using the walls and streets as their "gallery". In doing this, they have given people experiences that can help them cope with the difficulties of living in a ruined city. 

The Big Dig: Clearing the Manawatū Gorge Slip

by Wayne Erb

"The Big Dig" describes the 2011 slip in the Manawatū gorge, giving an insight into repairing such an enormous slip and the scale of the problems that needed to be dealt with.

The Ski Trip

by Dave Armstrong

illustrations by Kat Chadwick

"The Ski Trip" relates how Anthony raises money for a class ski trip by working on odd jobs without the company of his best friend, who chooses to make the most of the end of summer by going to the beach and playing on his new bike.