Instructional Series
Welcome to the English medium literacy instructional series teaching and learning resources for years 1 to 8.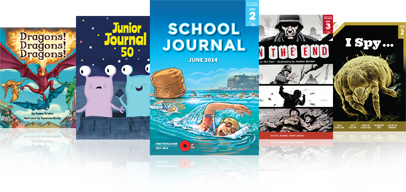 Gold
Purple
Blue
Red
Green
Yellow
Orange
Turquoise
Magenta
English
Social Sciences
Science
Health and Physical Education
Technology
The Arts
Mathematics and Statistics
Nature of science
Living world
Nature of technology
Statistics
Geometry and Measurement
Planet Earth and beyond
Physical world
Technological knowledge
Number and Algebra
Material world
Technological practice
Gather and interpret data
Use evidence
Critique evidence
Engage with science
Interpret representations
Articles
Stories
Poems
Plays
/content/search?SearchText=&SubTreeArray[]=22574
Search results
975 items - Showing 861 - 870
Harwoods Hole

by Marcus Thomas

In 1958, a group of intrepid cavers descended into Harwoods Hole, a huge vertical chasm on Takaka Hill. At the bottom, they discovered a spectacular environment, with beautiful stalactites and waterfalls. A month later, they discovered a second cave nearby. The cavers proved that the two cave systems were connected and created a way to travel between them. The themes of exploration and discovery make this article an enthralling read. It's also an excellent introduction to the information texts students will be encountering more frequently as they progress through school.

Your browser does not support the audio element.

Stung!

by Phil Lester

illustrations by Scott Pearson

When Janet set out to check the fences on her remote sheep farm in Taumaranui, she had no idea that her life would soon be in danger. Based on a real event, "Stung!" recounts what happened when Janet stepped on a wasps' nest and was attacked by a swarm of angry insects. With no cellphone reception and no one there to help, Janet's survival depended on incredible stamina and determination. Not surprisingly, the after-effects of the attack have been long lasting.

Your browser does not support the audio element.

Where's Toki?

by André Ngāpō

illustrations by Phillip Paea

Cousins Hoani, Leilani, and Mitch are searching for their dog, Toki. When they realise he is trapped in a cave, they think about going in to rescue him. However, the potential danger and the possibility that the cave might be tapu stops them. Hoani, the narrator, shows particular sensitivity towards, and respect for, tikanga Māori. The story includes a retelling of a traditional story about Ruakuri Cave at Waitomo (Tainui/Ngāti Maniapoto). "Where's Toki?" has a happy ending, with Toki escaping the cave from another exit and bounding back to rejoin the delighted children.

Why is the Wasp a Pest?

by Phil Lester

If you've ever stood on a wasp, you'll know they have a very painful sting. But bees can sting, too, and we don't think of bees as a problem. So why do most people think of the wasp as a pest?

Broken Wing

by Paul Mason

Illustrations by Rosie Colligan

This mysterious story combines the familiarity of a coming-of-age story with elements of fantasy. The setting and time are vague. There is magic at work, yet most students will relate to the sense of pressure that comes from trying to meet an older person's expectations while working out personal values and priorities. The layers of meaning in the story and its rich poetic language make it an excellent model for writing.

Whānau

by Whiti Hereaka

Illustrations by Bo Moore

Timi's still waiting for Nan's place to feel like home.