Instructional Series
Welcome to the English medium literacy instructional series teaching and learning resources for years 1 to 8.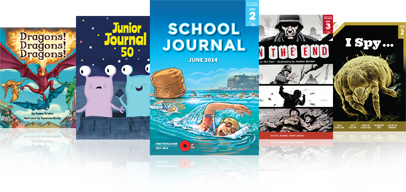 Blue
Purple
Red
Gold
Green
Orange
Yellow
Turquoise
Magenta
Social Sciences
Science
Health and Physical Education
English
Technology
The Arts
/content/search?SearchText=LFH&SubTreeArray[]=22574&ColourWheelLevel=all&CurriculumLevel=all&ReadingYearLevel=all&LearningArea=all
Search results
63 items - Showing 61 - 63
Your browser does not support the audio element.

Wētā Went Walking

written by Kay Hancock

illustrated by Fraser Williamson

When Wētā goes walking in the bush, Rat decides to go hunting ... Will Wētā be safe? Does he know Rat is following him?

This dramatic, open-ended story is ideal for fostering students' enthusiasm and confidence as readers. The rhythmic, repetitive language encourages and supports students to read along with the teacher, even from their first day of school.

#LFH

Your browser does not support the audio element.

Taonga

Written by Kiwa Hammond

Illustrated by Adele Jackson

When Mahi and her cousin Hani go to Nan's house after school, they tell her about their school project – to write about something that is a taonga to them. After talking with Nan, both children realise what they will write about.

While this story has particular relevance to Māori students, many students will identify with the ideas of whānaungatanga (special family relationships) and taonga (a treasure or something that is special to a person). 

Orange 2

#LFH

Your browser does not support the audio element.

The Crocodile's Christmas Jandals

by Margaret Mahy

illustrated by Gavin Mouldey

The crocodile loves his new Christmas jandals. But while he is at a beach barbecue, the waves steal away one of his blue jandals and all he can find is a left-foot red jandal. Later in the week, the crocodile wears the odd jandals to a football match. He discovers that he is sitting next to a girl who is wearing his jandal! They are both delighted to have found their missing jandals, and as well as finding his missing jandal, the crocodile is very happy to have found a new friend.

#LFH

This title is also available as a NZ Sign Language resource e-book on  iTunes and  GooglePlay.