Instructional Series
Welcome to the English medium literacy instructional series teaching and learning resources for years 1 to 8.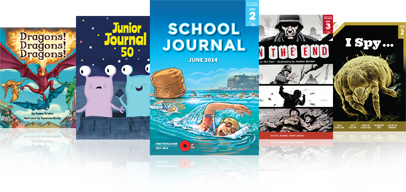 English
Social Sciences
Science
Health and Physical Education
The Arts
Technology
Mathematics and Statistics
Articles
Stories
Poems
Plays
/content/search?SearchText=&SubTreeArray[]=22578&CurriculumLevel=all&ReadingYearLevel=4&LearningArea=all&Type=all
Search results
114 items - Showing 61 - 70
Good as Gold

 by James O'Sullivan

Illustrations by Yunie Lee

This play combines sci-fi with humour and provides students with an opportunity to read, enjoy, and perform. A number of abstract financial capability concepts are embedded in the story. 

Your browser does not support the audio element.

Queen of the Board

by Anahera Gildea

Illustrations by Taeri Christopherson

"My sister Tiana won the school chess championship, and ever since, it's like she thinks she's Genesis Potini or something."

Your browser does not support the audio element.

Seals

 by Susan Brocker

This article presents information about seals in an engaging way. Students can find out about the ways seals are adapted for living on land and sea, the various species found around New Zealand, and how they raise their pups.

The Chess Champions of Nūhaka

by Kiwa Hammond

Nūhaka School took out the title of "Most Successful School" in the Hawke's Bay junior chess championship last year. The interest in chess at the school was sparked by a workshop given by Genesis Potini (subject of the New Zealand film The Dark Horse) several years ago.

Lost in the Bush

by Serie Barford

The style of this graphic text will appeal to many students, and the humour will engage their interest. The story concerns an urban school group on a trip to the bush. The children are told the rules of the bush and set off to complete their worksheets.

Your browser does not support the audio element.

Mossie

by Tira Johnson

"Riki didn't want lunch. His puku was feeling weird – all tight and jumpy. It had jumped all the way to school as he walked behind his cousin Tu."

Getting Closer

by Paul Sorrell

This article, written from the perspective of a wildlife photographer, will appeal to and engage young readers. The subject matter for his camera – tomtits in the Ōrokonui Ecosanctuary – is central to the information about photography.

Your browser does not support the audio element.

The Polish Refugee Children

by Ali MacKisack

This true story of Adelphi Zawada's grandparents will be engaging for students in year 4, although it is complex and presents some interesting challenges. Adelphi tells how her grandparents, as children, along with over a million other Polish people, were sent to work camps in Russia following the invasion of their country by the USSR during the Second World War.

Close-up

by Tim Upperton

"Bird on a branch.

Tomtit on a broken twig.

Male ngirungiru in a makomako tree..."