Instructional Series
Welcome to the English medium literacy instructional series teaching and learning resources for years 1 to 8.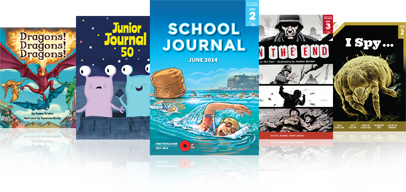 Social Sciences
English
Health and Physical Education
Science
The Arts
Technology
Stories
Articles
Poems
Plays
/content/search?SearchText=2014&SubTreeArray[]=22578&CurriculumLevel=all&ReadingYearLevel=all&LearningArea=all&Type=all
Search results
51 items - Showing 51 - 51
Your browser does not support the audio element.

Best Mates

by Paora Tibble

illustrations by Scott Pearson

This poignant story, told with subtle humour, is about Mana coming to terms with the fact that his best mate is leaving town. At the same time, he has to deal with the news of the imminent arrival of a baby brother or sister. "Best Mates" is a sequel to "Iron Tamariki" (SJ L2 June 2014). Students who have read the earlier story will enjoy meeting Mana and members of his whānau again.