Instructional Series
Welcome to the English medium literacy instructional series teaching and learning resources for years 1 to 8.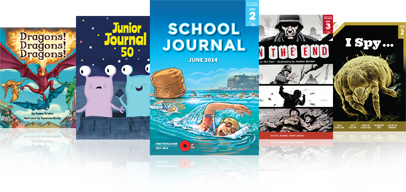 English
Social Sciences
Science
Health and Physical Education
Technology
The Arts
Articles
Stories
Poems
Plays
/content/search?SearchText=&SubTreeArray[]=22578&CurriculumLevel=all&ReadingYearLevel=6&LearningArea=all&Type=all
Search results
96 items - Showing 31 - 40
Mary Anning Fossil Hunter

by Barbara Dobson

This report tells the story of Mary Anning, who was born in 1799. Her lifelong interest in hunting for "curios" led to some important finds that caught the attention of scientists from around the world.The article recounts Mary's early life and how the skills her father taught her helped Mary to support the family after his death. Mary's discoveries have helped scientists to understand the evolution of life forms.

Kūaka

by Bronwen Wall

Every September, the kūaka, or bar-tailed godwit, flies more than 11 600 kilometres from Alaska to New Zealand, and each March to June it flies back again. This engaging article explores its remarkable migration – its departure and arrival periods, how fast it flies, where and on what it feeds in New Zealand, and how it manages to fly for long distances without eating. The article also offers a traditional Māori perspective on kūaka. 

The Biggest Snake in History

by Norman Bilbrough

Imagine a snake longer than a bus and big enough to swallow a cow. That was Titanoboa, one of the most ferocious predators on Earth some sixty million years ago – five million years after the dinosaurs died out. 

Timber!

by Jullia Wall

This article describes how trees have been used in New Zealand and the impact people have had on the native forests. The text shares the perspectives of people involved in the timber industry and of conservationists since the arrival of European settlers. It outlines the events that occurred, the resulting impact on indigenous forests, and the steps taken to sustain them. 

Māui

The narrator and his sister are on a fishing trip with Dad, but the outing is overshadowed by the fact that their mother is at home with an unspecified illness.

The Past Beneath Our Feet

This is a profile of Māori archaeologist Atholl Anderson, which looks at his work, the methods he uses, and the importance of his field. It includes text boxes and quotes that contextualise his work (for example, explaining who the first ancestors were, where they came from, and what their society was like).

Helping Henrietta

"As he eats his breakfast, Joe can't stop grinning. The world is covered in thick white icing."

Six Photos

This is an article that gives readers a "peek into history". It makes a link between what we know about taking photos and what we can find out from photos that show different times and places.

The Duel: The Final Challenge

"The rules are simple. Baron von Spanner has to invent something, and Grandpa Sid has twenty-four hours to counter it with his own creation."