Instructional Series
Welcome to the English medium literacy instructional series teaching and learning resources for years 1 to 8.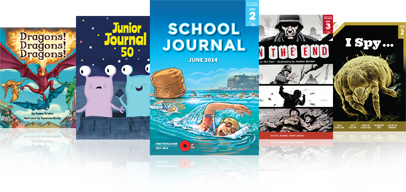 English
Social Sciences
Science
Health and Physical Education
The Arts
Technology
Mathematics and Statistics
Stories
Articles
Poems
Plays
/content/search?SearchText=&SubTreeArray[]=22578&CurriculumLevel=all&ReadingYearLevel=5&LearningArea=all&Type=all
Search results
74 items - Showing 31 - 40
Kaupapa Kererū

by Ross Calman

Although the kererū is a fairly common bird, its numbers are actually declining. The article describes an initiative by Ngāi Tahu that is helping the threatened kererū population on Banks Peninsula. 

The Dinosaur Hunter

by Norman Bilbrough

This article tells the story of a New Zealand woman who, like Mary Anning (see "Mary Anning: Fossil Hunter"), had a great curiosity about rocks and the fossils in them. The article continues the theme of change over time. 

The Journey

as told to Kiwa Hammond by Tumanako Taurima 

Young Wilfred can be a rebellious godwit, but news that his family will soon embark on "the Journey" takes the wind out of his wings. After his family explain what "the Journey" is – their annual migration from Alaska to New Zealand – and a godwit elder recounts his heroic journey, Wilfred reassesses his attitude. 

Earthquake

by Lynn Davis

This narrative about a family's experiences will give students an insight into the impact of the earthquakes in Christchurch. There are opportunities for students to gain information about life during and after the September 2010 earthquake and the concerns shared by the family and the community. 

One City – Two Earthquakes

by Jenna Tinkle

This informative article answers commonly asked questions about earthquakes, with specific reference to the Christchurch earthquakes in September 2010 and February 2011. The text explains what liquefaction is and how earthquakes happen, and it includes instructions for what to do in an earthquake. 

The Duel: The Inventors Awaken

This light-hearted fantasy story, told through narrative, is the first part of a two-part story. The second part will appear in the School Journal, Level 3, August 2016. The text includes numerous illustrations, which amplify the content and add another layer to the story.

Car Games

by Sarah Delahunty

illustrations by Giselle Clarkson

This play is about the digital devices used by a family on a car trip. While this scenario may be outside the experience of some students, it will resonate with many who have travelled in a car with their family, been involved in sibling squabbles, or been more interested in a device than on interacting with their parents.