Instructional Series
Welcome to the English medium literacy instructional series teaching and learning resources for years 1 to 8.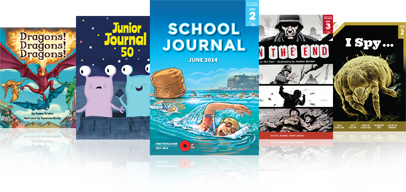 English
Social Sciences
Health and Physical Education
The Arts
Science
Technology
Stories
Articles
Poems
Plays
/content/search?SearchText=&SubTreeArray[]=22578&CurriculumLevel=all&ReadingYearLevel=7&LearningArea=all&Type=all
Search results
52 items - Showing 21 - 30
By the River

by Sarah Penwarden

"School camp. Kenzie's seen the photos from last year. It looks nice: little cabins clustered around a central dining hall; grassy paddocks with giant macrocarpas; picnic tables and a fire pit; a green river, deep and shady, with a slide and a swimming hole."

The Great Ordinary: The Photographs of Edith Amituanai

by Hannah Sperber

This article explores the work of a prize-winning West Auckland photographer whose work has been shown around the world. Edith Amituanai photographs the ordinary, everyday world around her, documenting it as a record for the future.

How to Fall

by Whiti Hereaka

illustrated by Rebecca ter Borg

"The rec centre's packed. It's like one big party, but Maia's determined not to enjoy herself. Coming to see Aunty Emz's derby game had been Mum's idea. They needed a break from unpacking, apparently – although Maia's pretty sure of the real reason: they needed a break from each other."

Hushed

by Paul Mason

illustrated by Mat Tait

"The door to the pod hissed open, and Tre stared at his new classroom, an uncertain flicker in his eyes. Children sat clustered around tables in small groups. In the centre of each lay a pile of building bricks, white as hospital walls."

Stitches

by Mary McCallum

illustrated by Elliemay Logan

"Before she threw back the covers, May's eyes fell on the brand-new Wheeler & Wilson sewing machine, which stood black and gleaming like a cat on the dresser. How wonderful of Papa to buy it for her! He'd talked about nothing else since he'd brought it home: how many dresses May could sew in a week right here in her bedroom, how much money she could make, what a help it would be."

The Fight to Vote

by Susan Paris

"It's hard to imagine a world where women can't vote. Yet up until 1893, this was the reality. Not one country allowed women to have a say in their national government. In some parts of the world, it would stay that way for a long time. New Zealand was different. On 28 November 1893, women went to the polling booth for the first time. It was a famous victory – a radical change – but it didn't come without a fight."

The Fight

by Sarah Penwarden

illustrated by Scott Pearson

"Robbie shouldn't have laughed. I can feel the change in atmosphere. It's like a hot day with thunderclouds on the way."

The Steamer

by Paul Mason

illustrated by Dede Putra

"They sat on the shoreline, surrounded by bleached driftwood, and watched the steamer drift across the lake."