Instructional Series
Welcome to the English medium literacy instructional series teaching and learning resources for years 1 to 8.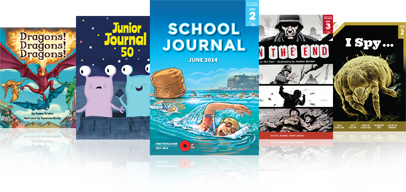 English
Social Sciences
Science
Health and Physical Education
The Arts
Technology
Mathematics and Statistics
Articles
Stories
Poems
Plays
/content/search?SearchText=&SubTreeArray[]=22578&CurriculumLevel=all&ReadingYearLevel=4&LearningArea=all&Type=all
Search results
114 items - Showing 21 - 30
Your browser does not support the audio element.

Kurī

by Priscilla Wehi

illustrations by Spike Wademan

Māori brought the kurī or Polynesian dog with them when they migrated to Aotearoa New Zealand. This article looks at what we know about kurī, their origins, what they were used for, and why they died out. It incorporates traditional stories about the explorers Tāneatua and Īhenga and explains the importance of kurī to early Māori society. "Kurī" is a fascinating but challenging article at this year level, and you may wish to approach it in sections.

Starting with Strings

by Georgina Barnes

photographs by Adrian Heke

"Starting with Strings" is about Sistema Aotearoa, a children's orchestra based in Otara. The article explains how children join the orchestra, what's involved in learning to play an instrument, and what it means to be part of the orchestra. 

Your browser does not support the audio element.

The Old Trunk

by Gregory O'Brien

The old trunk of the title is filled with Jill McDonald's illustrations. The article explains how the illustrations ended up in the trunk and describes why Jill is one of New Zealand's most well-known and successful children's illustrators.

Tū

by Paul Mason

illustrations by Bridget Monro

"That dog has to go!" said Mum when I got home after school. 

"What's Tū done now?", 

"My vegie patch," Mum moaned. "All my hard work …"

Your browser does not support the audio element.

Best Mates

by Paora Tibble

illustrations by Scott Pearson

This poignant story, told with subtle humour, is about Mana coming to terms with the fact that his best mate is leaving town. At the same time, he has to deal with the news of the imminent arrival of a baby brother or sister. "Best Mates" is a sequel to "Iron Tamariki" (SJ L2 June 2014). Students who have read the earlier story will enjoy meeting Mana and members of his whānau again.

Your browser does not support the audio element.

Ask Eddie

by André Ngāpō 

What does it mean to be Māori? In this first-person narrative, Eddie's classmates expect him to be familiar with a pōwhiri because he is Māori. But that's not how Eddie feels, and an upcoming visit to a local kura fills him with anxiety. The support of a sensitive teacher, an encouraging mother, and a wise kaumatua enable Eddie to express his culture in a beautiful painting. When his class visits the kura, he takes his place on the paepae with pride. 

The Bat That Walks on the Ground

by Marlene Bennetts

Who knew that a bat could scuttle across on the ground like a mouse? This short article explains that, like the kiwi, bats didn't need to escape predators before people arrived in New Zealand. The lesser short-tailed bats are able to fly, but they are in danger because of their reduced habitat and the introduction of predators.