Instructional Series
Welcome to the English medium literacy instructional series teaching and learning resources for years 1 to 8.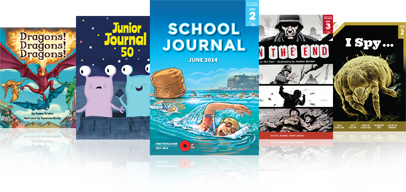 English
Social Sciences
The Arts
Health and Physical Education
Science
Technology
Māhuri | Sapling
Rākau | Tree
Complex morphemes
Contractions
Syllable types
Tense
Vowel digraphs
/content/search?SearchText=samoa&SubTreeArray[]=22574&ColourWheelLevel=all&CurriculumLevel=all&ReadingYearLevel=all&LearningArea=all
Search results
18 items - Showing 11 - 18
The Great Ordinary: The Photographs of Edith Amituanai

by Hannah Sperber

This article explores the work of a prize-winning West Auckland photographer whose work has been shown around the world. Edith Amituanai photographs the ordinary, everyday world around her, documenting it as a record for the future.

Sapasui: It's hard to get wrong!

by Susan Paris

Carlos Vakalaloma has lots of interests. He likes playing rugby (he's a prop) and doing jigsaw puzzles (the old-school kind with up to a thousand pieces). During lockdown, he also spent a lot of time cooking. Carlos really likes Italian food. But if he was forced to choose his favourite meal, to both cook and eat, he'd say sapasui. Sapasui is eaten all across the Pacific. The dish is a version of chop suey, which originally comes from China.

Tinā at School

Lani brings Tinā to school and they learn about Samoa.

Focus sounds: Multisyllable words

New high frequency words: some what come

Tinā Visits

Tinā is visiting from Samoa. She sees a lot of differences!

Focus sounds: air ear ere

New high frequency words: of what you are

Your browser does not support the audio element.

Keeping Our Stories Alive

by Lana Lopesi and Grace Teuila Evelyn Iwashita-Taylor

This book explores Samoan tatau in two parts: the first part is an interview with tattooist Tyla Vaeau and the second is a comic that retells how tatau came to Sāmoa. The interview with Tyla explores her Samoan culture, how she became a tufuga tā masini (electric tattoo artist), the process and practice of tattooing, and the significance of being a woman working with tatau. The comic retells the origin story of how tatau – and in particular the malu – came to Sāmoa through Tilafaigā and Taemā. The book links to the article "For the Ancestors", published in School Journal, Level 3, November 2019, which recounts one woman's experience of receiving her malu.

Information and tips for using comics in the classroom:

Tautai

by Sisilia Eteuati

illustrations by Mose Eteuati

This contemporary story is about a boy and his love of planes, but students will also read about the importance of his name and how a chance meeting helped him gain confidence. Samoan students will identify with Lagi, and all students will enjoy his enthusiasm and excitement as he sets off on his first trip to Sāmoa.