Instructional Series
Welcome to the English medium literacy instructional series teaching and learning resources for years 1 to 8.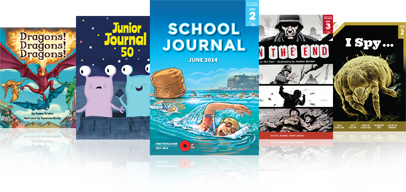 English
Social Sciences
Health and Physical Education
The Arts
Science
Technology
Stories
Articles
Poems
Plays
/content/search?SearchText=&SubTreeArray[]=22578&CurriculumLevel=all&ReadingYearLevel=7&LearningArea=all&Type=all
Search results
45 items - Showing 11 - 20
Family Photographs

by Alison Wong 

In this prose poem, the poet reflects on two old photographs that show her father at different ages. In one, her father was four years old and was living in New Zealand with his family. By the time of the second photo, the family had gone back to China and there are two more children. Both photos show his siblings, and the clothes they wear reflect the styles of the two very different countries.

A Real Steal

by James O'Sullivan

An art gallery has a new exhibition and it's hired a security guard to make sure no one touches the paintings. A visiting art critic has strong opinions about the value of the works, but things start going wrong when a thief enters. The humour in the play comes from the diverse array of characters and their changing opinions on the value of the "art". 

Knee Deep

by Simon Christie

Where's the best place to start the repair work after a major earthquake? In Christchurch, a top priority was to deal with the major health hazard posed by raw sewage flowing through streets and into waterways. "Knee Deep" explains how decisions were made to fix the wastewater problem, and in particular, how to ensure that a new system would be robust and cost-effective.

Buttons

by Iona McNaughton 

The students at Moriah School in Wellington collected 1.5 million buttons, which represented the number of children killed in the Holocaust during the Second World War. This article reports on their reasons for doing this and the methods they used to gather the buttons. The students learnt about the personal impact of the Holocaust and designed a memorial to the children who died. 

John Pule - Artist of the Pacific

by Gregory O'Brien

This article describes the life and work of John Pule, a well-known Pasifika artist and poet. It tells the story of John's development as an internationally acclaimed artist (from winning an art competition at the age of nine to a life-changing return to Niue over twenty years later). 

The White Truck

based on a true story by Lani Wendt Young

"The White Truck" recounts the removal and isolation of a leprosy patient in Sāmoa. The story expertly engages the reader by providing clues without explicitly stating what the issue is. Students will connect with Timu and Moana and feel empathy as the events unfold.