Instructional Series
Welcome to the English medium literacy instructional series teaching and learning resources for years 1 to 8.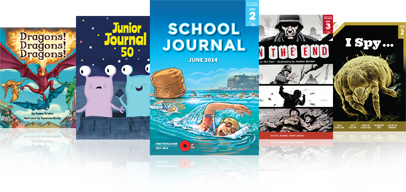 English
Social Sciences
Science
Health and Physical Education
Technology
The Arts
Articles
Stories
Poems
Plays
/content/search?SearchText=&SubTreeArray[]=22578&CurriculumLevel=all&ReadingYearLevel=6&LearningArea=all&Type=all
Search results
96 items - Showing 11 - 20
Te Hokowhitu-a-Tū: The Māori Pioneer Battalion

by Monty Soutar

This article tells the story of Māori and the First World War and of the huge contribution made by the pioneer Māori Battalion. The topic will be unfamiliar for many students, but the themed content in the surrounding items will provide support. 

59.5 Degrees South

by Sarah Wilcox

59.5 degrees south is the GPS position where the author dropped an Argo float into the Southern Ocean. This article is a recount of her journey on the NIWA ship, Kaharoa. 

Egbert and the Princess

by Katie Furze

This amusing story takes standard fairy tale characters and turns them on their heads. The author uses the readers' prior knowledge of Western dragon–princess stories to create humour by changing the stereotypes, which in turn upsets the readers' expectations of events and reactions. 

Miri and Raru

by Dylan Horrocks

This lively graphic text provides a hilarious take on the old "dog ate my homework" story. Miri draws monsters in her schoolbooks to calm herself down when she's feeling angry or upset. When one drawing comes to life, she finds that her teacher is surprisingly understanding.

Information and tips for using comics in the classroom:

Happy New Year

by Adrienne Frater

illustrations by Rebecca ter Borg

New Year's Eve on Great Barrier Island doesn't go according to plan.

Making Radio Waves

by Iona McNaughton

The students at Lyall Bay School in Wellington have their own radio station.

Spirit of the Bird

by Ben Brown

illustrations by Tom Simpson

The bird of the title is the moa, and this fictional story is set in the time of the early Māori moa hunters. Little is known of this era, but the author conveys (often indirectly) the hardships of a subsistence lifestyle and the impact of human settlement on the moa.

Thirst

by Paul Mason

illustrations by Andrew Burdan

In a realistic story set in the not-too-distant future, Paul Mason conveys a message that has increasing relevance today. The plot involves a family that cannot afford to buy water during a severe drought. Through implication, it appears that a single company owns the water and employs the parents of the family. When their neighbours receive a delivery of water, Ryder decides to take matters into his own hands.