School Journal Level 2 May 2019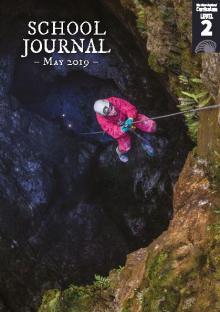 PDFs of all the texts in this issue of the School Journal are available online as well as teacher support materials (TSM) and audio for the following:
TSM
Audio
Stories
Stung!
✔
✔
Where's Toki?
✔
✔
Poem
Cave 
Articles
Harwoods Hole
✔
The Striped Invader
Why Is the Wasp a Pest? 
Series: School Journal
Publication date: May 2019