Instructional Series
Welcome to the English medium literacy instructional series teaching and learning resources for years 1 to 8.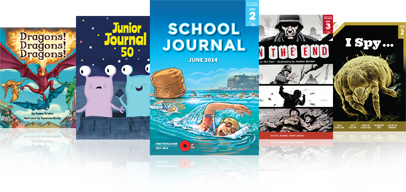 Ready to Read
Ready to Read is the core instructional reading series for students in years 1–3 working at curriculum levels 1 and 2. The high-quality texts offer multiple opportunities for learning, supporting students to become efficient readers. In particular, the series supports students to read, respond, and think critically. The series reflects a wide range of cultures. Some books also affirm the experiences of students with special education needs.
At year 3, the series is complemented by the Junior Journal. The Junior Journal series bridges the gap between the individual Ready to Read texts and the miscellany format of the  School Journal.
The Ready to Read series has four components. The student texts for guided and shared reading are distributed free to all New Zealand schools with junior classes. The audio and the teacher support materials are available to download.
A colour wheel is located on the back of each guided reading book, providing information about the suggested reading level.
A complete list of current Ready to Read texts is available for download: 
The Ready to Read series is underpinned by the research-based knowledge set out in The New Zealand Curriculum and in Effective Literacy Practice in Years 1 to 4. Both emphasise the need for all students to become literate and the key role of the teacher in students' literacy learning. 
Useful links: