What do you Remember?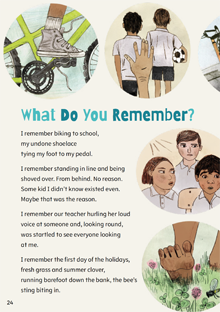 by James Brown; illustrations by Lisa Baudry
This poem is a collection of memories – the poet thinking about a number of events in his life, which are presented as a series of vivid images from specific moments that have stuck in his mind. The poem links to "The Memory Toolbox" and "The Memory Bank" in this journal. It shows how the same topic can be approached in different ways. It also provides a model for students' poetic writing.