Instructional Series
Welcome to the English medium literacy instructional series teaching and learning resources for years 1 to 8.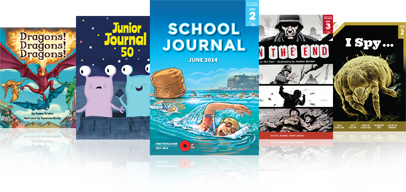 English
Social Sciences
Science
Health and Physical Education
The Arts
Technology
Mathematics and Statistics
Learning Languages
Articles
Stories
Poems
Plays
Comic
/content/search?SearchText=&SubTreeArray[]=22578&CurriculumLevel=all&ReadingYearLevel=all&LearningArea=all&Type=all
Search results
550 items - Showing 1 - 10
Cool Facts about a Hot Place

by David Hill

illustrations by Scott Pearson

This article presents a lot of facts about the sun and information about how the sun affects Earth. Although some of the concepts may be challenging, the writer uses humour and comparisons with familiar things to help readers get a sense of the enormous numbers involved. 

Your browser does not support the audio element.

The Sons of Ma'afu

a traditional story from Tonga, retold by Feana Tu'akoi

illustrations by Fraser Williamson

Two brothers with a reputation for trouble try to redeem themselves by carrying out some perilous tasks. Despite their best efforts, the brothers fail to impress the other villagers. Instead, they are banished to live in the heavens, where they can still be seen. Tongan students will relate to a traditional story from their culture. Some students may also be able to make connections to the importance of stars for navigation. A final section provides factual information about the constellations mentioned in the story.

Your browser does not support the audio element.

Just One Wheel

by Kelly Dix

The students of Bombay School in Northland became keen unicycle riders when their school caretaker introduced the cycles a few years ago. Rather than having the usual sporting heroes, these students' heroes are two young Māori from Northland who have achieved international success in unicycling.

Your browser does not support the audio element.

Jump!

by Chris Szekely

illustrations by Scott Pearson

In this story, about a Māori family in a contemporary setting, the relationships between Uncle Hōne, Pānia, and Matiu are very realistically portrayed. Students will recognise the teasing and banter between the uncle, sister, and brother. 

Leap

by Selina Powell

In this dreamy poem, a girl reflects on a summer in which she "took the chance" to leap into the sea. The poem uses an extended image of the passing of time to emphasise how important the leap was: she will remember what being in mid-air felt like long after other reminders of the day have gone.