Instructional Series
Welcome to the English medium literacy instructional series teaching and learning resources for years 1 to 8.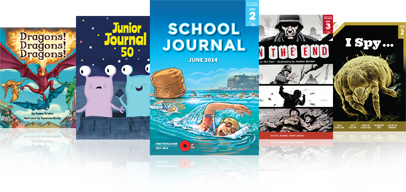 Gold
Purple
Blue
Red
Green
Yellow
Orange
Turquoise
Magenta
English
Social Sciences
Science
Health and Physical Education
Technology
The Arts
Mathematics and Statistics
Nature of science
Living world
Nature of technology
Statistics
Geometry and Measurement
Planet Earth and beyond
Physical world
Technological knowledge
Number and Algebra
Material world
Technological practice
Gather and interpret data
Use evidence
Critique evidence
Engage with science
Interpret representations
Articles
Stories
Poems
Plays
/content/search?SearchText=&SubTreeArray[]=22574
Search results
975 items - Showing 971 - 975
Your browser does not support the audio element.

Kākahu Pekepeke

written by Keri Welham

This report describes taonga at Ōtūmoetai School, focusing on a very special whakairo (carving). It explains why the whakairo is a taonga to the school and the wider community. As well as speaking directly to Māori students, this story provides opportunities for all students to make connections to their own understandings about taonga, the arts, and cultural practices.

Your browser does not support the audio element.

Rua and Te Manu

A traditional story of Ngāti Porou

Retold and illustrated by Isobel Te Aho-White

This story, presented in a graphic text format, tells how Rua journeys under the sea to rescue his son Te Manu, who has been taken by Tangaroa. In the undersea world, Rua discovers beautiful whakairo (carvings) on the whare of Tangaroa and, after defeating the sea god, brings the art of whakairo to the world above the sea. Ideas about whakairo are explored further in the article "Kākahu Pekepeke" in this journal.