Instructional Series
Welcome to the English medium literacy instructional series teaching and learning resources for years 1 to 8.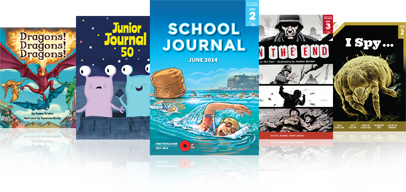 Gold
Purple
Blue
Red
Green
Yellow
Orange
Turquoise
Magenta
English
Social Sciences
Science
Health and Physical Education
Technology
The Arts
Mathematics and Statistics
Nature of science
Living world
Nature of technology
Statistics
Geometry and Measurement
Planet Earth and beyond
Technological knowledge
Physical world
Material world
Number and Algebra
Technological practice
Gather and interpret data
Use evidence
Critique evidence
Engage with science
Interpret representations
Articles
Stories
Poems
Plays
Comic
Activity
Kākano | Seed
Māhuri | Sapling
Tupu | Seedling
Complex morphemes
Consonant digraphs
Consonant patterns
Initial and final blends
Long vowels
Short vowels
Single consonants
Tense
Vowel digraphs
/content/search?SearchText=&SubTreeArray[]=22574
Search results
1104 items - Showing 951 - 960
Your browser does not support the audio element.

Mariri the Flying Man

retold by Maria Samuela

When Mariri, a great explorer, realises his homeland of 'Avaiki has become overcrowded, he and his warriors set off to find a new home for their people. This traditional tale, featuring rich literary language, describes their discovery of an island (now called Atiu) and Mariri's subsequent, extraordinary plan for getting back to 'Avaiki to bring his wife to the island.

Your browser does not support the audio element.

Seashells

by Feana Tu'akoi

"Seashells" provides information about the shells that can be found on New Zealand beaches. It includes intriguing facts and photographs. This article is linked to two other pieces in this journal: "Super Shells", which describes some ways that people use shells, and "Beach Buddy", a craft activity.

Your browser does not support the audio element.

Super Shells

by Feana Tu'akoi 

This report describes some of the many ways people have used shells, now and in the past. Much of the information is conveyed by intriguing, captioned photographs.

Beach Buddy

by Fifi Colston

Shells come in all shapes and sizes. Next time you're on the beach, pick some up and look at them closely. What do you notice? What do they make you think of? Do they look like part of an animal? You could use shells to make a beach buddy, a crazy creature from the seashore.

Your browser does not support the audio element.

Sleeping Tiger

by Vasanti Unka 

While Tiger sleeps after a night of hunting, Rabbit, Elephant, Monkey, and Snake are awake and moving about. One by one, they discover the sleeping tiger and quickly move out of danger, but then foolish Frog comes along... 

Your browser does not support the audio element.

Monsters

by Tricia Glensor, illustrations by Scott Pearson

This article describes a selection of mythical creatures and monsters from around the world, including Kāhui Tipua (Aotearoa), Afinemata/Gāhehelevao (Tokelau), kraken (Norway), oni (Japan), sphinx (Ancient Greece and North Africa), dragons (Asia and Europe), chinthe (Myanmar/Cambodia/Laos), and the bunyip (Australia), and discusses the possible origins of such creatures and some of the reasons for their universal appeal.

Our First Olympians

by Bill Nagelkerke

"Faster, higher, stronger ..." The Olympic Games have been a source of international interest and entertainment since the late nineteenth century. This article provides information on some of our earliest Olympians, with a particular focus on the four athletes who attended the 1920 Summer Olympics in Antwerp, Belgium. It was the first year that Aotearoa New Zealand had sent an independent national team to the games, and despite facing additional challenges of distance and expense, all four athletes made the finals with one winning a bronze medal. The final paragraph of the article extols the benefits of aiming high and working hard to achieve a goal.