Instructional Series
Welcome to the English medium literacy instructional series teaching and learning resources for years 1 to 8.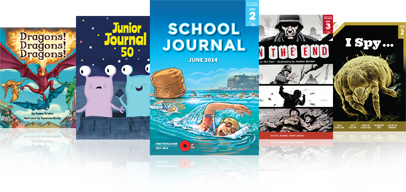 Gold
Purple
Blue
Red
Green
Yellow
Orange
Turquoise
Magenta
English
Social Sciences
Science
Health and Physical Education
Technology
The Arts
Mathematics and Statistics
Nature of science
Living world
Nature of technology
Statistics
Geometry and Measurement
Planet Earth and beyond
Physical world
Technological knowledge
Number and Algebra
Material world
Technological practice
Gather and interpret data
Use evidence
Critique evidence
Engage with science
Interpret representations
Articles
Stories
Poems
Plays
/content/search?SearchText=&SubTreeArray[]=22574
Search results
967 items - Showing 941 - 950
Your browser does not support the audio element.

Super Shells

by Feana Tu'akoi 

This report describes some of the many ways people have used shells, now and in the past. Much of the information is conveyed by intriguing, captioned photographs.

Beach Buddy

by Fifi Colston

Shells come in all shapes and sizes. Next time you're on the beach, pick some up and look at them closely. What do you notice? What do they make you think of? Do they look like part of an animal? You could use shells to make a beach buddy, a crazy creature from the seashore.

Your browser does not support the audio element.

Sleeping Tiger

by Vasanti Unka 

While Tiger sleeps after a night of hunting, Rabbit, Elephant, Monkey, and Snake are awake and moving about. One by one, they discover the sleeping tiger and quickly move out of danger, but then foolish Frog comes along... 

Kia Māia

by André Ngāpō, illustrations by Minky Stapleton

Jayson has just arrived in New Zealand to stay with his nan. He is staying at her marae preparing for an unveiling but is feeling out of his depth. With help from his younger cousin, Nikora, Jayson slowly feels his way, learning about tikanga Māori and how he, too, belongs.

Ghost Walk

by Renata Hopkins, illustrations by Rosie Colligan

Grumpa wants to take a walk, but the narrator has other ideas. Grumpa wins, and the pair tour Christchurch's Red Zone, where the narrator learns to see what's no longer there – and ways we can preserve the past.

Want Relief

by Paul Mason, illustrations by Andrew Burdan

The Auckland Islands, a New Zealand territory in the Southern Ocean, were the site of nine shipwrecks in the nineteenth century. Paul Mason uses this as a starting point for his fictional story about Nell, who becomes a castaway with several others and must play her part in keeping their precious fire going.

The Longest Walk

by Rebekah White

The Rapsey family, including nine-year-old Elizabeth and her six-year-old brother, Johnny, spent just over four months walking the entire length of New Zealand. During this time, they lived a simple life, learning about the natural world around them and the various ways to engage with it. Rebekah White captures both the sense of adventure and the contemplative moments through her lyrical style, which contains some elements of creative non-fiction.