Instructional Series
Welcome to the English medium literacy instructional series teaching and learning resources for years 1 to 8.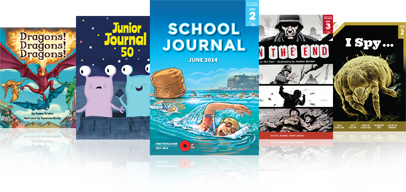 Gold
Purple
Blue
Red
Green
Yellow
Orange
Turquoise
Magenta
English
Social Sciences
Science
Health and Physical Education
Technology
The Arts
Mathematics and Statistics
Nature of science
Living world
Nature of technology
Statistics
Geometry and Measurement
Planet Earth and beyond
Technological knowledge
Physical world
Material world
Number and Algebra
Technological practice
Gather and interpret data
Use evidence
Critique evidence
Engage with science
Interpret representations
Articles
Stories
Poems
Plays
Comic
Activity
Kākano | Seed
Māhuri | Sapling
Tupu | Seedling
Complex morphemes
Consonant digraphs
Consonant patterns
Initial and final blends
Long vowels
Short vowels
Single consonants
Tense
Vowel digraphs
/content/search?SearchText=&SubTreeArray[]=22574
Search results
1104 items - Showing 941 - 950
Betty Batham: Biologist

This comic biography tells the story of Betty Batham, a pioneering marine biologist. 

Born in an era when a woman's place in society was largely limited to home and family, Betty rose to become a noted scientist whose legacy in the sciences lives on.

Information and tips for using comics in the classroom:

Predicting Possibilities

This article uses real-world examples to show how mathematics can be used to predict the possible outcomes of a range of human and environmental activities. It describes how mathematical models are created by defining and measuring key variables, designing an equation that shows how the variables interact, and using the equation to make predictions.

The Long Pause

This article explores the mystery of the long pause between the two major periods of Pacific migration. It demonstrates how the science of archaeology can be used to explain and understand the world and how scientists provide evidence to support ideas.

Maths Craft

This article takes a playful, creative approach to pure mathematics, guiding readers through craft activities that let them explore the properties of Möbius strips and mathematical knots.

Fake Facts

This article addresses the topical issue of fake news. Digital technology creates huge opportunities for us to create and share information but also exposes us to information that can be false or can do harm. The article encourages students to take a critical gaze on information and suggests strategies for evaluating what information is based on facts and worth sharing.

Defending the Dark

This article introduces the science of astronomy while explaining the issue of light pollution and practical ways of reducing it. It raises awareness of why this issue is so important for humans and our fellow creatures.

The Global Positioning System

This article explains the Global Positioning System – a technology that we've quickly become dependent on. It explains how it works and its benefits, while also prompting students to think critically about the risks of over-reliance.

Your browser does not support the audio element.

Keeping Our Stories Alive

by Lana Lopesi and Grace Teuila Evelyn Iwashita-Taylor

This book explores Samoan tatau in two parts: the first part is an interview with tattooist Tyla Vaeau and the second is a comic that retells how tatau came to Sāmoa. The interview with Tyla explores her Samoan culture, how she became a tufuga tā masini (electric tattoo artist), the process and practice of tattooing, and the significance of being a woman working with tatau. The comic retells the origin story of how tatau – and in particular the malu – came to Sāmoa through Tilafaigā and Taemā. The book links to the article "For the Ancestors", published in School Journal, Level 3, November 2019, which recounts one woman's experience of receiving her malu.

Information and tips for using comics in the classroom:

Your browser does not support the audio element.

Endurance

by Paul Mason

This book recounts the incredible survival story that followed Ernest Shackleton's failed attempt to cross Antarctica in 1914. After his ship, the Endurance, was trapped and later crushed by ice, Shackleton and his crew were stranded on the ice for five months before travelling in lifeboats to Elephant Island. A small group then sailed on to South Georgia and trekked through glaciers and over mountains to eventually find help.