Instructional Series
Welcome to the English medium literacy instructional series teaching and learning resources for years 1 to 8.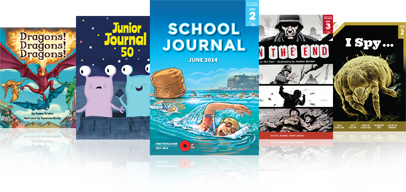 Gold
Purple
Blue
Red
Green
Yellow
Orange
Turquoise
Magenta
English
Social Sciences
Science
Health and Physical Education
Technology
The Arts
Mathematics and Statistics
Nature of science
Living world
Nature of technology
Statistics
Geometry and Measurement
Planet Earth and beyond
Physical world
Technological knowledge
Number and Algebra
Material world
Technological practice
Gather and interpret data
Use evidence
Critique evidence
Engage with science
Interpret representations
Articles
Stories
Poems
Plays
/content/search?SearchText=&SubTreeArray[]=22574
Search results
994 items - Showing 921 - 930
Animal X Factor

The article explores familiar questions – why do we like some animals more than others, and does it matter? – but encourages the reader to look at it from a more critical, scientific perspective.

Kimihia Kermit

This article describes how Ngāti Mutunga and students from Uruti, Mimi, and Urenui schools are working with scientists to find out which frogs are still living in their rohe (local area). It provides an opportunity for students to understand how scientific, local, and cultural knowledge can contribute to an investigation.

Sea Science

This article describes a citizen science project carried out by three schools on Aotea Great Barrier Island. Concerned by the amount of marine debris washing up on their beaches, the students partnered with scientists from the University of Auckland to investigate what was happening and to take action to bring about change.

The House that Dan Built

In 2018, Daniel Turinsky, a student at Nelson Central School, entered a competition to design an eco-house using the computer game Minecraft. This article describes the thought processes Daniel went through as he weighed up different options to create his winning design.

Three Drones

Most students will be aware of drones. This article describes three examples of how they are used in the world of work. By demonstrating their use within three different fields, the text builds awareness of how they work, how they are used now, and how they might be used in the future.

Betty Batham: Biologist

This comic biography tells the story of Betty Batham, a pioneering marine biologist. Born in an era when a woman's place in society was largely limited to home and family, Betty rose to become a noted scientist whose legacy in the sciences lives on.

Predicting Possibilities

This article uses real-world examples to show how mathematics can be used to predict the possible outcomes of a range of human and environmental activities. It describes how mathematical models are created by defining and measuring key variables, designing an equation that shows how the variables interact, and using the equation to make predictions.