Instructional Series
Welcome to the English medium literacy instructional series teaching and learning resources for years 1 to 8.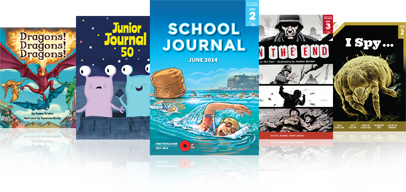 Gold
Purple
Blue
Red
Green
Yellow
Orange
Turquoise
Magenta
English
Social Sciences
Science
Health and Physical Education
Technology
The Arts
Mathematics and Statistics
Nature of science
Living world
Nature of technology
Statistics
Geometry and Measurement
Planet Earth and beyond
Physical world
Technological knowledge
Number and Algebra
Material world
Technological practice
Gather and interpret data
Use evidence
Critique evidence
Engage with science
Interpret representations
Articles
Stories
Poems
Plays
/content/search?SearchText=&SubTreeArray[]=22574
Search results
994 items - Showing 911 - 920
Your browser does not support the audio element.

Ngāti Kurī Proud

by Tim Tipene

illustrations by Munro Te Whata

"Ngāti Kurī Proud" is a pakiwaitara – a traditional Māori story that explains natural phenomena or why something is the way it is. This pakiwaitara tells how Ngāti Kurī got their name. It is, in fact, three stories in one – three siblings each retell the story they have been given. Each story reflects the clever thinking, endurance, skills, and resourcefulness of the children's ancestors. Guided by their grandmother, the children come to learn that all their stories are valid.

After the Fire

by Adrienne Frater

illustrations by Adele Jackson

"There were no sheep, no cows, not even birds – anywhere."

Olly's Cicadas

by Alison Ballance

Olly Hills knows a lot more about cicadas than your average eleven-year-old.

The Weird Zone

by Sacha Cotter

illustrations by Kirsten Slade

"We've been tracking Dad's weirdness for months."

Chinese New Zealanders

by Helene Wong

"Chinese New Zealanders" provides an overview of migration to Aotearoa New Zealand from the 1860s until the present day. The article outlines push-and-pull factors that contributed to various waves of migration, how Pākehā New Zealanders responded to these waves, and adaptations made by Chinese migrants as they adjusted to their new home.

Hurly Burly

by Paul Mason, illustrations by Rosie Colligan

"Hurly Burly" is a spooky morality tale set in the New Zealand gold rush and based on Shakespeare's Macbeth. John Macbeth is returning to camp when he sees three wild and withered creatures stirring a foul stew and incanting "double, double, toil, and trouble". The unearthly creatures prophesise his future riches. When John returns to the camp, his brother Duncan announces that he has struck gold and asks John to head into town to register his claim. The story takes a dark turn when John's wife Sarah encourages him to murder his brother and take the claim as his own.

Puaki

based on work by Michael Bradley

Tā moko is the art and practice of traditional Māori tattoo, a taonga that almost disappeared as a result of colonisation. Puaki means "to come forth, to reveal, to give testimony". Photographer Michael Bradley used this concept as the basis of a project exploring ways that tā moko has been both visible and invisible across the generations. In this article based on his project, four people explain why they proudly wear tā moko and how their facial moko connect the past with the present. The story is complemented by stunning portraits of each storyteller.

The Game

Screenplay by Cassandra Tse, illustrations by Toby Morris

An argument about which TV show to watch quickly turns into something else.