Instructional Series
Welcome to the English medium literacy instructional series teaching and learning resources for years 1 to 8.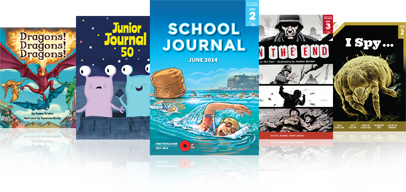 Gold
Purple
Blue
Red
Green
Yellow
Orange
Turquoise
Magenta
English
Social Sciences
Science
Health and Physical Education
Technology
The Arts
Mathematics and Statistics
Nature of science
Living world
Nature of technology
Statistics
Geometry and Measurement
Planet Earth and beyond
Technological knowledge
Physical world
Material world
Number and Algebra
Technological practice
Gather and interpret data
Use evidence
Critique evidence
Engage with science
Interpret representations
Articles
Stories
Poems
Plays
Comic
Activity
Kākano | Seed
Māhuri | Sapling
Tupu | Seedling
Complex morphemes
Consonant digraphs
Consonant patterns
Initial and final blends
Long vowels
Short vowels
Single consonants
Tense
Vowel digraphs
/content/search?SearchText=&SubTreeArray[]=22574
Search results
1104 items - Showing 911 - 920
Star-gazing

by Maria Samuela, illustrations by Rebecca ter Borg

"Star-gazing" is a fantasy while also being based, in part, on a traditional story from Mangaia, the second largest island in the Cook Islands. The "no place like home" lesson is spiced up with sassy dialogue and combative personalities, deepening its contemporary feel and appeal.

Born to Run

by Lucy Corry

Arthur Lydiard was a New Zealand runner and athletics coach whose approach to training has left a lasting impact on the sporting world. Using speed and endurance-building techniques that he developed through trial and error, Lydiard coached several high-performance runners to Olympic success. A firm believer that anyone could be a champion, Lydiard played an important role in popularising jogging in Aotearoa New Zealand and internationally. "Born to Run" includes a profile of Lilly Taulelei, a year 10 student who has played for the New Zealand basketball team. She was also selected for an Asia-Pacific basketball team that played at the Global Championships in 2019. She shares her thoughts about what makes a good coach.

Roar

by Kathryn Mercer

Hunting is hugely popular in New Zealand's rural communities, and it's often done within families. This article will be welcome reading for students who already hunt, giving them the opportunity to share their knowledge with classmates. Those unfamiliar with the past-time are introduced to the basics, especially the "why" of hunting and the different skills and pleasures involved.

The Art of Aute

by Matahana Tikao Calman

Little is known about the history of cloth-making in Aotearoa. This article is a useful introduction to a tradition that's found across the Pacific. Nikau Hindin has led the way with its recent revival in New Zealand – both learning a cloth-making practice that's been around for centuries, then using this cloth for her art.

Tuālima

by Tusiata Avia

Tusiata Avia writes from the child's perspective as the narrator's mother receives a tuālima (a tattoo on the back of the hand). Arranged chronologically, the author details particulars of the ceremony, sometimes using gagana Sāmoa terms, and sharing the attention equally between what's happening and the emotions felt.

Your browser does not support the audio element.

The Invisible Force

written by Johanna Knox

"The Invisible Force" describes some of the characteristics of magnets and how these characteristics were first discovered and used. There are several other pieces on the topic of magnetism in this journal: a report that describes some ways that people use magnets today, a series of science experiments and activities, and a humorous story.

Your browser does not support the audio element.

Amazing Magnets

written by Johanna Knox

"Amazing Magnets" describes some ways that magnets are used at home, at school, and in industries. It follows on from the earlier article "The Invisible Force", which describes some of the characteristics of magnets. There are several further pieces on the topic of magnetism in this journal: a series of science experiments and activities and a humorous story.

Your browser does not support the audio element.

Kākahu Pekepeke

written by Keri Welham

This report describes taonga at Ōtūmoetai School, focusing on a very special whakairo (carving). It explains why the whakairo is a taonga to the school and the wider community. As well as speaking directly to Māori students, this story provides opportunities for all students to make connections to their own understandings about taonga, the arts, and cultural practices.

Investigating Magnets

written by Dr Sarah Kenworthy 

We know that magnets can attract other magnets and metal objects. This is magnetic force in action. But do all magnets have the same amount of magnetic force? Let's try some experiments to help us answer this question.