Instructional Series
Welcome to the English medium literacy instructional series teaching and learning resources for years 1 to 8.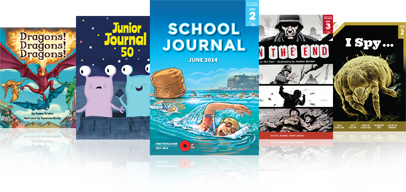 English
Social Sciences
Science
Health and Physical Education
Technology
The Arts
Articles
Stories
Poems
Plays
/content/search?SearchText=&SubTreeArray[]=22578&CurriculumLevel=all&ReadingYearLevel=6&LearningArea=all&Type=all
Search results
93 items - Showing 91 - 93
Mauri Mahi, Mauri Ora

by Kate Paris; illustrations by Paul Beavis

A humorous play with an intriguing setting and multiple features that allow students interested in drama to hone their performances.

Happy Birthday

by James Brown; illustrations by Josh Morgan

The nameless narrator and his friend Jeet, as featured in "The Polterheist", reappear for another round of humorous high-jinks, this time involving an awkward birthday and a backyard tunnel.

Red, the Pig, and the Automobile

by Annaleese Jochems; illustrations by Daron Parton

An inventive reimagining of the fairy-tale genre, based loosely around Little Red Riding Hood. This is a great model for student writing, especially for those who want to explore the creative possibilities of a retelling by innovating on a familiar form.