Instructional Series
Welcome to the English medium literacy instructional series teaching and learning resources for years 1 to 8.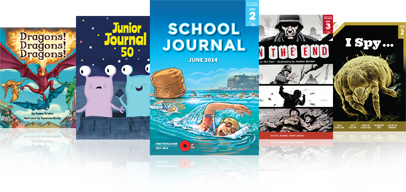 Gold
Purple
Blue
Red
Green
Yellow
Orange
Turquoise
Magenta
English
Social Sciences
Science
Health and Physical Education
Technology
The Arts
Mathematics and Statistics
Nature of science
Living world
Nature of technology
Statistics
Geometry and Measurement
Planet Earth and beyond
Technological knowledge
Physical world
Material world
Number and Algebra
Technological practice
Gather and interpret data
Use evidence
Critique evidence
Engage with science
Interpret representations
Articles
Stories
Poems
Plays
Comic
Activity
Kākano | Seed
Māhuri | Sapling
Tupu | Seedling
Complex morphemes
Consonant digraphs
Consonant patterns
Initial and final blends
Long vowels
Short vowels
Single consonants
Tense
Vowel digraphs
/content/search?SearchText=&SubTreeArray[]=22574
Search results
1104 items - Showing 901 - 910
Leaves

by Lily Ng

This poem explores the relationship between the poet and her grandmother who was a refugee from China following the Cultural Revolution.

Last Match

by Paul Mason, illustrations by Alex Cara

In 1866, the General Grant was sailing from Australia to London when it was shipwrecked on the one of the Subantarctic Islands. Of the eighty-three people on board, only fifteen made it ashore. A survivor later wrote about how the castaways only had six matches, with five "squandered". The lighting of the last match was a critical moment in their survival.

Taranaki Views

by Steph Matuku

"Taranaki Views" is a lengthy article that offers a range of perspectives on Taranaki Mounga. ("Mounga" is a Taranaki iwi pronunciation and spelling; it's spelt "maunga" by most other iwi.) The text is written in two parts, the first presenting historical and geographical information about the mounga and incorporating the views of scientists and mana whenua. The second part is based on interviews with local people and focuses on what the mounga means to them.

Your browser does not support the audio element.

The Story of Taranaki

by Hone Rata, illustrations by Taupuruariki Whakataka Brightwell

This traditional story, known by many iwi in the Taranaki area, tells how Mount Taranaki was once called Pukeonaki and stood in the centre of the North Island, close to Mount Tongariro. The two mountains fought over Pihanga, a nearby mountain. Tongariro won and Pukeonaki left in anger and grief, travelling to his present position and forming the Whanganui River on the way. The people who came to live in the region later named him Taranaki.

Your browser does not support the audio element.

Magō!

by Hio Kelemete, illustrations by Vaitoa Baker

This is a humorous, entertaining story based on a true event. It provides examples of characterisation and dialogue as well as being a model for imaginative writing. This is a Pacific text. It provides a chance for Tokelauan and other Pacific students to see themselves and their culture reflected in the Journal.

Come and Meet the Water Whānau

by Kerrin P. Sharpe

This poem links to "Our Blue Planet" in SJ L2 Nov 2019, showing how a topic can be approached in various ways in different genres. The poem takes the form of an invitation, with a series of headings and lists of single words or two words relating to those headings.

Waiting

by Nadine Anne Hura, illustrations by Zoe Hannay

This is a gentle story with a twist, which is revealed in the final illustration. While most School Journal stories are set over a few hours or days, this piece has an unusually long timeframe: nine months. During this time, Bella learns a more positive way to count the days – by noticing the seasons change and trusting that something is happening, even though it may appear otherwise.

The Polterheist

by James Brown, illustrations by Josh Morgan

"The Polterheist" is a comic story, deftly handled and with a tight focus, spinning great entertainment from a context many students will recognise – a school gala day. It provides a good model for student writing: taking the everyday and exploring its imaginative possibilities, with closely observed characterisation and a heavy reliance on dialogue to move the plot forward.