Instructional Series
Welcome to the English medium literacy instructional series teaching and learning resources for years 1 to 8.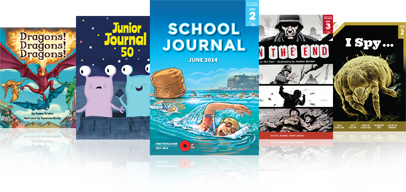 Gold
Purple
Blue
Red
Green
Yellow
Orange
Turquoise
Magenta
English
Social Sciences
Science
Health and Physical Education
Technology
The Arts
Mathematics and Statistics
Nature of science
Living world
Nature of technology
Statistics
Geometry and Measurement
Planet Earth and beyond
Physical world
Technological knowledge
Number and Algebra
Material world
Technological practice
Gather and interpret data
Use evidence
Critique evidence
Engage with science
Interpret representations
Articles
Stories
Poems
Plays
/content/search?SearchText=&SubTreeArray[]=22574
Search results
994 items - Showing 891 - 900
Your browser does not support the audio element.

Scarlett's Scarf

by Maria Hansen

illustrated by Kat Chadwick 

While she is at the market with her mother, Scarlett notices a colourful scarf waving and twirling on one of the stalls. The scarf seems to be waving at her … This is the beginning of a series of unusual events for Scarlett and her friends.

Your browser does not support the audio element.

Big Machine Boogie

by Sally Sutton

illustrations by Jez Tuya

This lively poem captures the excitement and enthusiasm of a class of students who have created their own "big machine boogie", inspired by the movements of machines at work nearby.

#LFH

Wētā

by Philippa Werry

Many people are scared of wētā. They are big and covered in spikes, they hide in dark places, and they can sometimes jump. You might find one in the garden or in a piece of old wood. There could be one hiding in your letterbox – or even in your shoe!

Your browser does not support the audio element.

Stealing Maru

by Maria Samuela; illustrations by Elspeth Alix Batt

Long ago, when the world still believed in magic, there was a majestic maunga, or mountain, on the island of Rarotonga. The maunga was called Maru, which means shade. The maunga stood over the village of Puaikura like a giant guardian.

Your browser does not support the audio element.

Pencarrow: New Zealand's First Lighthouse

by Tricia Glensor

New Zealand's coastline has always been a dangerous place for ships and boats. Early Māori knew that. Several traditional stories tell of waka being washed onto rocks in storms. Since the 1790s, when the first Pākehā reached New Zealand, more than 2,300 ships have been wrecked in New Zealand waters.

Max and Alice

by Bernard Beckett; illustrations by Sarah Illingworth

On the day of the swimming sports, Max took off his shoes and socks and put them on again three times. Only then was he happy that his socks were lined up exactly the way he liked them.