Instructional Series
Welcome to the English medium literacy instructional series teaching and learning resources for years 1 to 8.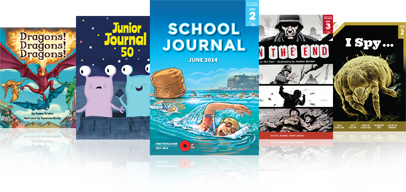 Gold
Purple
Blue
Red
Green
Yellow
Orange
Turquoise
Magenta
English
Social Sciences
Science
Health and Physical Education
Technology
The Arts
Mathematics and Statistics
Nature of science
Living world
Nature of technology
Statistics
Geometry and Measurement
Planet Earth and beyond
Physical world
Technological knowledge
Number and Algebra
Material world
Technological practice
Gather and interpret data
Use evidence
Critique evidence
Engage with science
Interpret representations
Articles
Stories
Poems
Plays
/content/search?SearchText=&SubTreeArray[]=22574
Search results
967 items - Showing 871 - 880
Iris and Dogstar

by Iris Marshall

This article is based on the diary of Iris Marshall, a ten-year-old girl who sailed on the yacht Dog Star with her parents and a family friend from New Zealand to Nouméa. The text details the highs and lows of the journey from Iris's perspective and includes some excerpts from the on-board logbook. While few students will have had the experience of sailing, many will have experienced sea sickness, and most will relate to and be interested in the day-to-day details of life at sea. The text could be used as a starting point to explore the nature of adventure, its perils, and its rewards.

Johnny Pohe and the Great Escape

by Philip Cleaver

Porokoru Patapu (Johnny) Pohe was a daring and gifted pilot who flew bomber aircraft in the Second World War. In 1943, after twenty-two successful missions, his aircraft was shot down and he was captured. Johnny was taken to Stalag Luft III, a prison camp deep in Nazi Germany. This article tells the story of an ambitious prison escape that ended tragically for Johnny and for many others. It includes information about Māori involvement in the Second World War and about the devastating impact of bombing civilians in Germany.

Springers

by Annaleese Jochems

Illustrations by Rebecca ter Borg

"Springers" is a fictional story set in a rest home, where George and his daughter are visiting his elderly mum. Meredith has dementia, although it's not clear to what degree: at times her strong mind and character shine through, at others, she seems childlike and resigned to the loss of autonomy that many people in rest homes experience. This is a subtle story, carefully observed, that sheds a gentle light on the way ageing can impact on families.