Instructional Series
Welcome to the English medium literacy instructional series teaching and learning resources for years 1 to 8.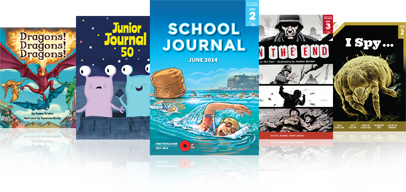 Gold
Purple
Blue
Red
Green
Yellow
Orange
Turquoise
Magenta
English
Social Sciences
Science
Health and Physical Education
Technology
The Arts
Mathematics and Statistics
Nature of science
Living world
Nature of technology
Statistics
Geometry and Measurement
Planet Earth and beyond
Physical world
Technological knowledge
Number and Algebra
Material world
Technological practice
Gather and interpret data
Use evidence
Critique evidence
Engage with science
Interpret representations
Articles
Stories
Poems
Plays
/content/search?SearchText=&SubTreeArray[]=22574
Search results
994 items - Showing 811 - 820
A Waste of Space

by Simon Cooke

illustrated by Dede Putra

""Warning!" said the ship's computer. "Impact in –" Bang! Something slammed into the ship. Mia and Tane were thrown across the flight deck."

Your browser does not support the audio element.

Baskets of Fire

by Whiti Hereaka

"Baskets of Fire" is a pakiwaitara – a traditional Māori story that explains natural phenomena or why something is the way it is. This pakiwaitara tells how the Ngāti Tūwharetoa explorer Ngātoro-i-rangi discovers Mount Tongariro and wants to claim it for his people.

Plastic Planet

by James Brown

illustrated by Fraser Williamson

"Plastic raincoats, plastic rain. Plastic in our hearts and brains. Long after we've come and gone, our plastic footprints will live on."

Your browser does not support the audio element.

Tafoe O!

by Hio Kelemete

Every Sunday, a group of Tokelau adults and children meet in Wellington to pass on cultural knowledge. Recently, artist and master carver Paulino Tuwhala guided the group through the task of carving foe (paddles), which they used to perform a tafoe (dance).

The Plastic-free Challenge

by Deanna Ferguson

When the Room 5 students at Motueka South School saw a video about the Great Pacific Garbage Patch, they were inspired to take action. There's a lot of media attention on how plastic is polluting the oceans, and it sometimes seems as if the problem is too big to tackle. These students show that it's possible to make small changes that lead to big results.

Suckered

by Bernard Beckett

illustrations by Kieran Rynhart

"Jason had issues with Maia. She was smart – as smart as him, which was part of the problem. But mostly, it was the way she was smart. Jason hated her fake look of surprise whenever she beat him. And he hated the smug little smile that always came after, the one only he saw. Maia thought she was better than everyone at everything. Well, not today."

Fly Me Up

by Catharina van Bohemen

"Fly Me Up" explores the artworks of Tiffany Singh, an artist who works with communities to create large, colourful installations that draw attention to social issues. Tiffany has Indian and Samoan ancestry, and her artworks are influenced by her personal explorations of identity, culture, and spirituality. 

Kilikiti

by Tusiata Avia

illustrated by Daron Parton

"Then there's kilikiti. Kee-lee-kee-tee (perfect – top marks this time). Have a guess. What could it mean? Ummm ... Kittycat? Kilometre? Kitchenette? Nope! Try cricket (the game, not the grasshopper)."

Dangerous Games

by Johanna Knox

illustrated by Toby Morris

After successfully capturing Mirtha Dare-Sweetly in "Who Froze Farrell Flint?" (School Journal, Level 3, May 2017), super-sleuth kid-detective Minnie Sharp is back on the trail. In "Dangerous Games", a masked protester has interrupted a television broadcast and a bodyguard is in critical care after being poisoned with a strange new bacteria.