Instructional Series
Welcome to the English medium literacy instructional series teaching and learning resources for years 1 to 8.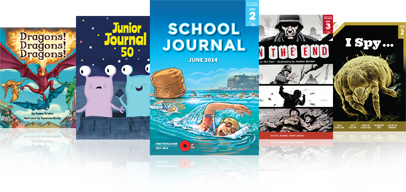 Gold
Purple
Blue
Red
Green
Yellow
Orange
Turquoise
Magenta
English
Social Sciences
Science
Health and Physical Education
Technology
The Arts
Mathematics and Statistics
Nature of science
Living world
Nature of technology
Statistics
Geometry and Measurement
Planet Earth and beyond
Physical world
Technological knowledge
Number and Algebra
Material world
Technological practice
Gather and interpret data
Use evidence
Critique evidence
Engage with science
Interpret representations
Articles
Stories
Poems
Plays
/content/search?SearchText=&SubTreeArray[]=22574
Search results
994 items - Showing 801 - 810
Your browser does not support the audio element.

Easy Peasy

by Bill Nagelkerke

illustrated by Philip Webb

The phrase "easy peasy" appears often in this story about a group of school children who visit a rest home to entertain the residents. Easy Peasy makes strong connections to students' experiences of performance and of overcoming challenges. 

Turquoise 1

Your browser does not support the audio element.

Rat and Octopus

retold by Tusiata Avia

illustrated by Fraser Williamson

Rat and Octopus, a tale common to many Pacific cultures, is retold here by Samoan writer Tusiata Avia. Students will enjoy finding out why Octopus has black markings on his head and why Rat and Octopus remain enemies to this day.

Orange 2

Your browser does not support the audio element.

Fleeb Makes Scones

by Yvonne Morrison

illustrated by Josh Morgan

When Dad buys a robot to help with the housework, Nate and Rose are very pleased, but Mum thinks a robot is unnecessary. After getting the new robot to make scones, the children and Mum both change their minds!

Green 2

Borrower

by Greg O'Connell

illustrated by Fraser Williamson

"I want to borrow the sun and cook a feast with its sparks. I want to borrow the wind and fly the skies with its force."

Your browser does not support the audio element.

Power from the Sun

by Maggie Twaddle

This report describes the use of solar panels to make electricity and includes an example of a school that has been using solar power since 2008. Students from the school share what they have learnt about solar power, including the fact that solar power is a form of renewable energy. 

Your browser does not support the audio element.

Professor Clever

by Trish Puharich

illustrated by Ned Wenlock

In this humorous play, Professor Clever becomes irritated with the mess that trees make when they drop their leaves, so he comes up with an invention to solve the problem. When his children discover his invention, they are shocked and present an opposite point of view.

Your browser does not support the audio element.

Rātā me te Rākau

retold by André Ngāpō

illustrated by Andrew Burdan

This is a retelling of the traditional Māori tale of Rātā and his quest to find a tree to make a waka. In his haste, Rātā forgets to ask permission from Tāne-mahuta, the god of the forest, and finds that each time he chops down his chosen tree, it is mysteriously restored the next day.

Your browser does not support the audio element.

Solar Power in Tokelau

by Iona McNaughton

This report highlights the world-first achievement of Tokelau in using renewable energy sources (solar energy and coconut oil) for all its electricity. It explains why Tokelau decided to switch from using fossil fuels and includes comments from a Tokelau family that illustrate the impact of the change.