Instructional Series
Welcome to the English medium literacy instructional series teaching and learning resources for years 1 to 8.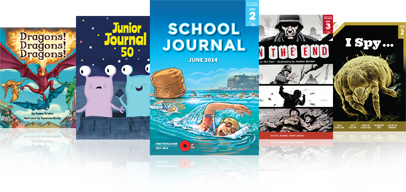 English
Social Sciences
Science
Health and Physical Education
Technology
The Arts
Articles
Stories
Poems
Plays
/content/search?SearchText=&SubTreeArray[]=22578&CurriculumLevel=all&ReadingYearLevel=6&LearningArea=all&Type=all
Search results
96 items - Showing 71 - 80
The Mohawk

by Sarah Johnson; illustrations by Elliot Elam

"Leo screwed his eyes tighter. He wasn't ready to look."

The Weird Zone

by Sacha Cotter

illustrations by Kirsten Slade

"We've been tracking Dad's weirdness for months."

Ghost Walk

by Renata Hopkins, illustrations by Rosie Colligan

Grumpa wants to take a walk, but the narrator has other ideas. Grumpa wins, and the pair tour Christchurch's Red Zone, where the narrator learns to see what's no longer there – and ways we can preserve the past.

Want Relief

by Paul Mason, illustrations by Andrew Burdan

The Auckland Islands, a New Zealand territory in the Southern Ocean, were the site of nine shipwrecks in the nineteenth century. Paul Mason uses this as a starting point for his fictional story about Nell, who becomes a castaway with several others and must play her part in keeping their precious fire going.