Instructional Series
Welcome to the English medium literacy instructional series teaching and learning resources for years 1 to 8.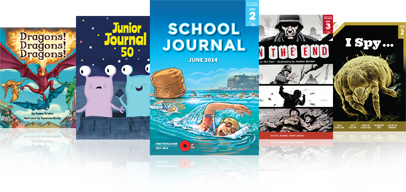 English
Social Sciences
Science
Health and Physical Education
Technology
The Arts
Articles
Stories
Poems
Plays
/content/search?SearchText=&SubTreeArray[]=22578&CurriculumLevel=all&ReadingYearLevel=6&LearningArea=all&Type=all
Search results
79 items - Showing 71 - 79
The Weird Zone

by Sacha Cotter

illustrations by Kirsten Slade

"We've been tracking Dad's weirdness for months."

Ghost Walk

by Renata Hopkins, illustrations by Rosie Colligan

Grumpa wants to take a walk, but the narrator has other ideas. Grumpa wins, and the pair tour Christchurch's Red Zone, where the narrator learns to see what's no longer there – and ways we can preserve the past.

Want Relief

by Paul Mason, illustrations by Andrew Burdan

The Auckland Islands, a New Zealand territory in the Southern Ocean, were the site of nine shipwrecks in the nineteenth century. Paul Mason uses this as a starting point for his fictional story about Nell, who becomes a castaway with several others and must play her part in keeping their precious fire going.

Changing Lives: The Omeo Story

by Lucy Corry

Kevin Halsall is an engineer and inventor who likes to solve problems. Over a four-year period, he designed and built the Omeo: a ground-breaking mobility device that gives people much greater freedom than a traditional wheelchair. In this article, Kevin discusses his motivation and design process, and his friend Marcus shares the impact the Omeo has had on his life.

A Mugging in Maths

by Cassandra Tse, illustrations by Josh Morgan

This classroom mystery is solved by Ruby, a student who loves detective novels and who has honed her skills through reading. The author delights in mysteries and plays – and works both forms to their advantage.