Instructional Series
Welcome to the English medium literacy instructional series teaching and learning resources for years 1 to 8.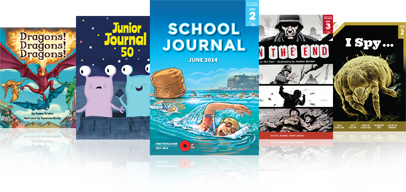 Gold
Purple
Blue
Red
Green
Yellow
Orange
Turquoise
Magenta
English
Social Sciences
Science
Health and Physical Education
Technology
The Arts
Mathematics and Statistics
Nature of science
Living world
Nature of technology
Statistics
Geometry and Measurement
Planet Earth and beyond
Technological knowledge
Physical world
Material world
Number and Algebra
Technological practice
Gather and interpret data
Use evidence
Critique evidence
Engage with science
Interpret representations
Articles
Stories
Poems
Plays
/content/search?SearchText=&SubTreeArray[]=22574
Search results
1010 items - Showing 701 - 710
Protecting the Border

by Paul Neveldsen

This article describes the systems and technologies that have been developed to prevent unwanted pests, diseases, and goods coming into New Zealand and to prevent precious taonga such as native species being smuggled out of the country.

What is Biosecurity

by Andrew and Anna Dickson

This article introduces the concept of biosecurity and explains how, as a group of isolated islands, New Zealand developed a unique range of ecosystems. The arrival of plants or animals from other countries could be disastrous for our environment. Therefore, our borders are constantly monitored by biosecurity agencies to protect our environment, agriculture, and our health.

Sensing Data

by Trish Puharich

Air pollution is a problem in many cities, including Christchurch. After the 2011 earthquake, a team of researchers used technology and big data to help make Christchurch a healthier, smarter city to live in.

Turning Old into New

by Naomi Arnold

Shoes made from chewing gum? Jackets made from drink bottles? Go beyond the recycling bins and find out how everyday objects and materials can be broken down and made into something new.

Kauri Dieback

by André Ngāpō

The future of our kauri forests is at risk from a disease called kauri dieback. Combating the spread of this threat requires expertise from both Western science and mātauranga Māori and calls on everyone to get involved.

Global Action

by Phillip Simpson

This detailed article looks at the science and politics of climate change. It examines what global warming is, explores how scientists use computer modelling to predict the impact of climate change, and explains how scientific innovations in New Zealand could help reduce our agricultural emissions.

Testing the Waters

by Bronwen Wall

How clean is the water in your river? Scientists are testing the health of the Maitai River. Find out what data they collect and what can be done to make our rivers cleaner and healthier for everyone.

Pet Power

by Renata Hopkins

Humans and animals have a powerful bond. Some people think that this bond could have a positive effect on human health and behaviour. But what does the science say? Investigate the evidence for yourself.