Instructional Series
Welcome to the English medium literacy instructional series teaching and learning resources for years 1 to 8.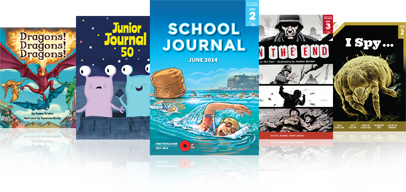 Gold
Purple
Blue
Red
Green
Yellow
Orange
Turquoise
Magenta
English
Social Sciences
Science
Health and Physical Education
Technology
The Arts
Mathematics and Statistics
Nature of science
Living world
Nature of technology
Statistics
Geometry and Measurement
Planet Earth and beyond
Technological knowledge
Physical world
Material world
Number and Algebra
Technological practice
Gather and interpret data
Use evidence
Critique evidence
Engage with science
Interpret representations
Articles
Stories
Poems
Plays
/content/search?SearchText=&SubTreeArray[]=22574
Search results
1010 items - Showing 691 - 700
Rūaumoko Rages

by Bronwen Wall

"Rūaumoko Rages" explains how volcanoes are formed, introduces the various kinds of volcanoes, and outlines features of New Zealand's volcanic landscape.

Taupō

by Alan Bagnall

This article describes what we know about the huge volcanic explosion that formed Lake Taupō. It looks at some of the effects of this eruption that can be seen in the landscape and how scientists piece together the evidence about this eruption.

Time Capsules

by Ken Benn

This article describes how the ancient cities of Pompeii and Herculaneum, destroyed nearly 2000 years ago by a volcanic eruption, were preserved by the eruption and now show people what life was like in these cities long ago. Modern technology has allowed archaeologists to excavate the volcanic ash and to discover details about the eruption and about the artefacts that remain.

Building a Wharenui

by Dougal Austin

This article outlines the process of building a traditional wharenui, including a description of the materials and building techniques used and an explanation of the symbolism and spiritual significance of the wharenui. It also explains how and why processes and materials used to construct wharenui are changing.

More than a Box

by Dave Armstrong

"More than a Box" describes the processes and practices used when planning, designing, and building a large indoor sports centre. It outlines the science and technology behind the building process, including the steps taken to ensure that the structure remains erect, stable, and safe.

Saffron's Skeleton

by Marita Vandenburg

In "Saffron's Skeleton", osteologist George demonstrates to ten-year-old Bruno the processes he uses to clean and preserve the bones of Saffron, a recently deceased chicken. The whole experience, including George's enthusiastic and knowledgeable approach to his work, provides Bruno with a sense of wonder and curiosity and a greater understanding of skeletons and evolutional relationships.

A Helpful Immigrant

by Mike Tapp

This article investigates the use of bio-control agents – insects or other organisms that are imported to manage plant pests. The article explains why they can be safer than chemical-control agents. It then investigates the research and trials that have to take place before a bio-control agent is allowed into the country and the constant monitoring that is required to make sure that these new immigrants are doing the work they have been imported to do.

It Seemed Like a Good Idea at the Time

by Bronwen Wall

This article describes an environmental decision that had terrible consequences. In the late 1800s, ferrets, stoats, and weasels were introduced into New Zealand to get rid of rabbits. However, these mustelids caused unforeseen destruction. They didn't eat only rabbits – they discovered that New Zealand's native animals and birds were very easy prey.