Instructional Series
Welcome to the English medium literacy instructional series teaching and learning resources for years 1 to 8.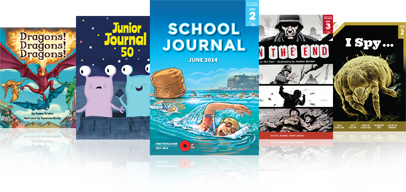 English
Social Sciences
Science
Technology
Health and Physical Education
Mathematics and Statistics
The Arts
Nature of science
Nature of technology
Statistics
Geometry and Measurement
Living world
Number and Algebra
Physical world
Planet Earth and beyond
Technological knowledge
Technological practice
Use evidence
Critique evidence
Gather and interpret data
/content/search?SearchText=World War&SubTreeArray[]=22574&ColourWheelLevel=all&CurriculumLevel=all&ReadingYearLevel=all&LearningArea=all
Search results
106 items - Showing 61 - 70
Helping Henrietta

"As he eats his breakfast, Joe can't stop grinning. The world is covered in thick white icing."

Take a Closer Look

by Margaret Cahill

Scientists are detectives. They try to solve the mysteries of nature. They use all their senses to find out what life, the world, and the universe are up to.

The Long Pause

This article explores the mystery of the long pause between the two major periods of Pacific migration. It demonstrates how the science of archaeology can be used to explain and understand the world and how scientists provide evidence to support ideas.

Living with a Volcano

by Bronwen Wall

"Living with a Volcano" gives examples of how volcanic activity can affect the lives of people around the world. The text explains that although volcanoes can be dangerous, they can also benefit people and the land.

Your browser does not support the audio element.

Bugbix for Breakfast

 by Bronwen Wall

This article tackles a topic that many people feel squeamish about: eating insects. The writer explains that many people around the world eat insects as a normal part of their diet. 

Keeping Promises: The Treaty Settlement Process

by Mark Derby

This article provides an accessible introduction to the Treaty settlement process. The content covers events from 1840, when the Treaty of Waitangi was signed, through to the present day. The material is organised in to sections with brief, clear headings. It also includes a pop-up interview section with quotes from six Māori from different iwi who comment on the Treaty settlement process and what it has meant for them.

Stand Up: A History of Protest in New Zealand

by Dylan Owen

This article looks at a number of important social issues and significant events in New Zealand's history, thematically linked around the idea of protest. The text is organised in chronological sequence from the passive resistance seen at Parihaka in 1881, through to the anti-TPPA protests in 2016.