Instructional Series
Welcome to the English medium literacy instructional series teaching and learning resources for years 1 to 8.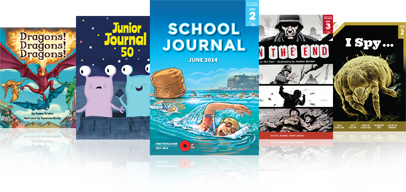 English
Social Sciences
Science
Health and Physical Education
The Arts
Technology
Mathematics and Statistics
Stories
Articles
Poems
Plays
Comic
/content/search?SearchText=&SubTreeArray[]=22578&CurriculumLevel=all&ReadingYearLevel=all&LearningArea=all&Type=all
Search results
515 items - Showing 61 - 70
The Ants and the Grasshopper

by Dave Armstrong

"It was a cold winter's night. A southerly gale was blowing up from Antarctica. Every creature in the bush was freezing — except the ants. The ants were safe and warm inside their colony, and they had plenty to eat." 

Your browser does not support the audio element.

Iron Tamariki

by Paora Tibble

Mana hates running, but he's training to compete in the Iron-Māori Tamariki. His dad is sure he can do it. On the day, his whānau is there in support, and Mana is very happy with the result.

Your browser does not support the audio element.

First World War Mascots

by Philippa Werry

Many students will be familiar with the use of mascots by sports teams, but they may be surprised to learn that mascots have also been used in wars. This text describes mascots used by New Zealand soldiers in the First World War. Students may have some awareness of the First World War through Anzac Day commemorations and from events to mark its centenary in 2014. 

Te Hokowhitu-a-Tū: The Māori Pioneer Battalion

by Monty Soutar

This article tells the story of Māori and the First World War and of the huge contribution made by the pioneer Māori Battalion. The topic will be unfamiliar for many students, but the themed content in the surrounding items will provide support.