Instructional Series
Welcome to the English medium literacy instructional series teaching and learning resources for years 1 to 8.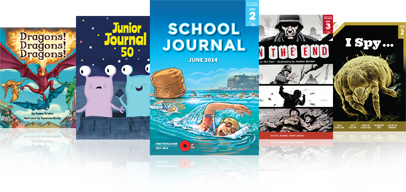 Gold
Purple
Magenta
Yellow
English
Social Sciences
Science
Health and Physical Education
Technology
The Arts
Mathematics and Statistics
Nature of science
Geometry and Measurement
Living world
Planet Earth and beyond
Nature of technology
Physical world
Number and Algebra
Statistics
Technological knowledge
Material world
Technological practice
Engage with science
Gather and interpret data
Interpret representations
Use evidence
/content/search?SearchText=new zealand culture&SubTreeArray[]=22574&ColourWheelLevel=all&CurriculumLevel=all&ReadingYearLevel=all&LearningArea=all
Search results
166 items - Showing 51 - 60
Building for the Future

by Adrienne Jansen

The Samoan village of Sa'anapu is under threat from tsunamis, cyclones, and rising sea levels. To protect their village, the Council of Matai are working with an architect and scientist from New Zealand. Together, they're drawing on cultural, scientific, and technological knowledge to build a safer future for Sa'anapu.

Te Pokohiwi-o-Kupe: Aotearoa's first settlement

An interview with Dr Peter Meihana (Rangitāne, Ngāti Kuia, Ngāti Apa, Ngāi Tahu) by Isaac Snoswell

Wairau Bar is one of the earliest settlement sites in Aotearoa New Zealand. Seven hundred years ago, it was home to at least two hundred people, serving as a hub for trade, celebrations, ceremony, and community. This interview with Dr Peter Meihana explores who lived there, when they arrived, where they came from, what the settlement was used for, and how we know this.

Rongoā for the Land

by Mere Whaanga

Restoring the whenua on the Māhia Peninsula

Taipōrutu is a sheep and cattle farm on the Māhia Peninsula. The land has been in the same whānau for twenty generations. It was once covered in native bush: tī kōuka, mānuka, rewarewa, tītoki, kahikatea, nīkau, and kawakawa. These species ensured the health of the land and the health of its people – but then they were cleared for farming. A few years ago, the family who owns Taipōrutu came up with a plan to restore their whenua. They called the plan Ahikāroa.

Huia

by Bill Manhire, illustration by Rachel Walker

This item complements the article about coprolites in the same Journal, providing a more emotive response to the idea that extinction is permanent – and often caused by the actions of people. The poem might be called a mōteatea – a lament.

Your browser does not support the audio element.

Getting the Message Across

by Iona McNaughton 

In this interview, Iona McNaughton talks to Alan Wendt, a New Zealand Sign Language interpreter. Alan explains why he chose to become an interpreter and describes what his job involves. "Getting the Message Across" is one of several pieces in this journal on the theme of communication.

Gold 1 

Your browser does not support the audio element.

And the Winner is...

by Iona McNaughton

This article builds on ideas introduced in "Bird of the Year" (in the same journal) and provides information about six winners of the Bird of the Year competition. Much of the information is presented in the form of tables, allowing students to gain experience in reading different text formats. Together, the two articles provide opportunities for students to identify and discuss main ideas about native New Zealand birds.

Gold 1

Captain Cook Charting Our Islands

This article describes Captain Cook's first visit to New Zealand where he charted the coastline. It focuses on Cook's abilities as a skilled maker of charts and maps rather than as a great explorer. It also examines the maths involved in Cook's chart making (a perfect, real-life example of maths in everyday life).

Underground Soldiers

by Ashleigh Young

In a straightforward report (supported with period photographs, a map, and a detailed diagram), this article shows the huge risks that were taken by New Zealand tunnellers during the First World War. The job of the tunnellers was to attack German positions from underground and so reduce the risks to Allied soldiers in no-man's land. The tunnels also provided areas where wounded soldiers could be treated. 

Stitches

by Mary McCallum

illustrated by Elliemay Logan

"Before she threw back the covers, May's eyes fell on the brand-new Wheeler & Wilson sewing machine, which stood black and gleaming like a cat on the dresser. How wonderful of Papa to buy it for her! He'd talked about nothing else since he'd brought it home: how many dresses May could sew in a week right here in her bedroom, how much money she could make, what a help it would be."