Instructional Series
Welcome to the English medium literacy instructional series teaching and learning resources for years 1 to 8.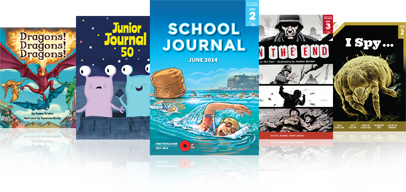 Gold
Green
Purple
Blue
Turquoise
English
Social Sciences
Science
Health and Physical Education
Technology
The Arts
Mathematics and Statistics
Nature of science
Living world
Planet Earth and beyond
Material world
Nature of technology
Physical world
Geometry and Measurement
Statistics
Technological knowledge
Use evidence
Engage with science
Critique evidence
Gather and interpret data
Stories
Articles
Poems
Plays
/content/search?SearchText=climate change&SubTreeArray[]=22574&ColourWheelLevel=all&CurriculumLevel=all&ReadingYearLevel=all&LearningArea=all
Search results
144 items - Showing 51 - 60
Turbulence

by Paul Mason

"That week, an email from Cooper's dad arrived out of nowhere. It had two attachments: a photo and a plane ticket to Australia. Cooper's mum wasn't so keen." 

Fleet of Foot

by Paula Morris; illustrations by Andrew Burdan

The movement of Māori to the cities in the 1950s and 1960s was one of the most significant movements of people in our recent history. Paula Morris has used stories from her whānau as a basis for "Fleet of Foot", a work of fiction that sits alongside "Kei Te Tāone Nui", an article in the same journal that also explores the topic of Māori urbanisation. The text has links to the Aotearoa New Zealand's histories curriculum.

Your browser does not support the audio element.

Making Money

by Tricia Glensor

This report is about New Zealand money, explaining where our money comes from and how and why the notes and coins have changed over time. It also describes the security features on the banknotes.

Gold 1

Dodinga, 1858

by Paul Mason

illustrations by Gavin Mouldey

A historical narrative that is a companion story to the related article "Journeys of Discovery: The Life of Alfred Wallace" – this story provides some detail about the experiences the famous amateur naturalist Alfred Wallace had while travelling in far-flung places of the globe, hoping to crack the mysteries of evolution. Dodinga is the Indonesian village where Wallace was staying when he had his famous breakthrough in 1858. An author's note describes the story's links to actual events.

Leaves

by Lily Ng

This poem explores the relationship between the poet and her grandmother who was a refugee from China following the Cultural Revolution.

Muse

by Paul Mason, illustrations by Mat Tait

This is the third instalment in this series, which is set in a dystopian future. Although it follows on from "Hushed" and "Wind Chimes", the story can stand alone.

The Winning Side

by Sarah Johnson, illustrations by Craig Phillips

This story references general elections, in the context of an election to a school council. "The Winning Side" introduces a few big ideas: the need for a platform, the importance of giving everyone a voice, and why we vote.

The Mohawk

by Sarah Johnson; illustrations by Elliot Elam

"Leo screwed his eyes tighter. He wasn't ready to look."

Whānau

by Whiti Hereaka

Illustrations by Bo Moore

Timi's still waiting for Nan's place to feel like home.