Instructional Series
Welcome to the English medium literacy instructional series teaching and learning resources for years 1 to 8.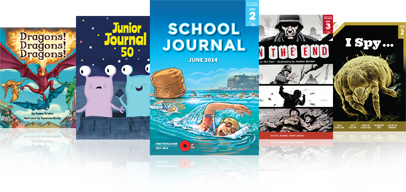 English
Social Sciences
Science
Technology
Health and Physical Education
Mathematics and Statistics
The Arts
Nature of science
Nature of technology
Statistics
Geometry and Measurement
Living world
Number and Algebra
Physical world
Planet Earth and beyond
Technological knowledge
Technological practice
Use evidence
Critique evidence
Gather and interpret data
/content/search?SearchText=World War&SubTreeArray[]=22574&ColourWheelLevel=all&CurriculumLevel=all&ReadingYearLevel=all&LearningArea=all
Search results
106 items - Showing 51 - 60
Fallen Leaves

by Paul Mason

This historical fiction, set in 1845, is told from the point of view of a young Māori protaganist. Haora works in the printery at Kororāreka at the time when war was building between Ngāpuhi chief Hone Heke (Hone Wiremu Heke Pōkai) and the British troops.

The Force

by Renata Hopkins

illustrated by Matt Haworth

Egged on by his brother, Harper works through his fears of jumping off the bridge into the water. "Do or do not. There is no try."

My Name is Rez

written and illustrated by Toby Morris

Rez Gardi was born in a Kurdish refugee camp in Pakistan and came to New Zealand as a young child, with her family. This graphic text is a memoir, looking back on her life so far. She is now a successful lawyer, a worker for refugees, and was the 2017 Young New Zealander of the year.

Information and tips for using comics in the classroom:

Puawai Cairns: Te Papa Detective

by Whiti Hereaka

This article describes the work of Puawai Cairns, a curator at Te Papa Tongarewa. Puawai believes that as a curator, her job is to tell stories about people: "Each one always begins with a taonga."

The Great Ordinary: The Photographs of Edith Amituanai

by Hannah Sperber

This article explores the work of a prize-winning West Auckland photographer whose work has been shown around the world. Edith Amituanai photographs the ordinary, everyday world around her, documenting it as a record for the future.

Your browser does not support the audio element.

The Mysterious Stones of Tonga

by 'Ana Maui Taufe'ulungaki

illustrated by Scott Pearson

In this article, Dr 'Ana Maui Taufe'ulungaki describes and discusses an unusual stone monument, Ha'amonga 'a Maui (the Burden of Maui), which stands near the village of Niutōua in Tonga. The monument is special because there are very few stone structures to be found anywhere in the Pacific.