Instructional Series
Welcome to the English medium literacy instructional series teaching and learning resources for years 1 to 8.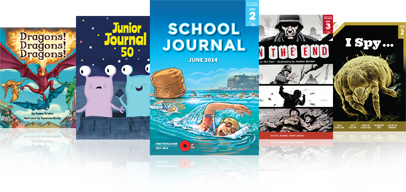 English
Social Sciences
Science
The Arts
Mathematics and Statistics
Health and Physical Education
Technology
Nature of science
Living world
Geometry and Measurement
Physical world
Technological knowledge
Material world
Number and Algebra
Planet Earth and beyond
Statistics
Gather and interpret data
Interpret representations
Articles
Stories
Poems
Plays
/content/search?SearchText=Pacific Islands&SubTreeArray[]=22574&ColourWheelLevel=all&CurriculumLevel=all&ReadingYearLevel=all&LearningArea=all
Search results
64 items - Showing 51 - 60
Your browser does not support the audio element.

The Story of Taranaki

by Hone Rata, illustrations by Taupuruariki Whakataka Brightwell

This traditional story, known by many iwi in the Taranaki area, tells how Mount Taranaki was once called Pukeonaki and stood in the centre of the North Island, close to Mount Tongariro. The two mountains fought over Pihanga, a nearby mountain. Tongariro won and Pukeonaki left in anger and grief, travelling to his present position and forming the Whanganui River on the way. The people who came to live in the region later named him Taranaki.

Your browser does not support the audio element.

Endurance

by Paul Mason

This book recounts the incredible survival story that followed Ernest Shackleton's failed attempt to cross Antarctica in 1914. After his ship, the Endurance, was trapped and later crushed by ice, Shackleton and his crew were stranded on the ice for five months before travelling in lifeboats to Elephant Island. A small group then sailed on to South Georgia and trekked through glaciers and over mountains to eventually find help.

Journey on the Sea

by Clare Knighton

"Aotearoa is an island nation with more than 15,000 kilometres of coastline (only nine other countries have more). It's no wonder so many of us love the water. But activities like swimming, surfing, fishing, and sailing all involve risk. On average, more than a hundred New Zealanders drown each year."

What is Biosecurity

by Andrew and Anna Dickson

This article introduces the concept of biosecurity and explains how, as a group of isolated islands, New Zealand developed a unique range of ecosystems. The arrival of plants or animals from other countries could be disastrous for our environment. Therefore, our borders are constantly monitored by biosecurity agencies to protect our environment, agriculture, and our health.

Your browser does not support the audio element.

The Gulls of Sulphur Bay

by Sue Gibbison 

Sulphur Bay, at the southern end of Lake Rotorua, is a wildlife reserve. Its hot springs make the area popular with many water birds, but the sulphur in the springs also causes some problems for them. This article describes how the gulls live in this unique environment. There are two other items in this Junior Journal linked to Lake Rotorua. They are "The Gulls of Mokoia Island" and a retelling of the legend of Hinemoa and Tūtānekai.

Gold 2

Your browser does not support the audio element.

A Gift for Aunty Ngā

by Don Long

illustrated by Judith Kunzlé

In this sequel to A Quilt for Kiri (Purple), Kiri visits Rarotonga with her parents to meet Aunty Ngā and gives her a tīvaevae that she and her mother have made. This is a rich personal-experience narrative with many layers of meaning, which lends itself to expressive reading and can be returned to many times. These notes include background information about tīvaevae and some aspects of Cook Islands culture.

Gold 1

The Art of Aute

by Matahana Tikao Calman

Little is known about the history of cloth-making in Aotearoa. This article is a useful introduction to a tradition that's found across the Pacific. Nikau Hindin has led the way with its recent revival in New Zealand – both learning a cloth-making practice that's been around for centuries, then using this cloth for her art.