Instructional Series
Welcome to the English medium literacy instructional series teaching and learning resources for years 1 to 8.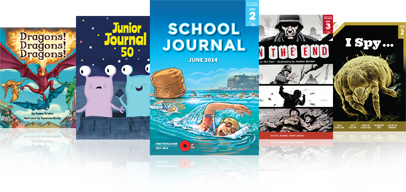 English
Social Sciences
Science
Health and Physical Education
The Arts
Technology
Mathematics and Statistics
Stories
Articles
Poems
Plays
Comic
/content/search?SearchText=&SubTreeArray[]=22578&CurriculumLevel=all&ReadingYearLevel=all&LearningArea=all&Type=all
Search results
515 items - Showing 41 - 50
Match Report

by Kate De Goldi

illustrations by Gavin Mouldey

This tale of a boy telling his grandfather about a cricket match sounds simple, but the clever text structure and extensive use of the language of cricket makes it a very rich text that can be revisited many times for different purposes. The theme of relationships between the generations is conveyed powerfully and in ways that students will recognise.

Ngā Pakanga o Aotearoa/The New Zealand Wars

by Ross Calman

"The New Zealand Wars" describes the wars fought between 1845 and 1872. The wars were about who controlled the country and who owned the land. This long and fascinating article explains the circumstances of the wars, including the areas and tribes involved. There are good general descriptions of the main confrontations and key players, both Māori and British. The text is written by a Māori author who presents a balanced account of the wars and their impacts. 

Fair Chocolate

by Renata Hopkins

The article "Fair Chocolate" is about a Christchurch company and its decision to deal directly with cacao producers on the other side of the world and make its own chocolate. Within this context, the article traverses economics, fair trade, and business practices.

Reading a Boat

by Don Long

photographs by Adrian Heke

"Reading a Boat" is an account of a family taking a ferry ride, which becomes an exploration of signs on the ferry. The family continue their exploration of signs when they arrive on land, and they discuss how we know which signs are important.